For tourists visiting Singapore, understanding the transportation system is essential for a smooth and convenient trip. Singapore offers a comprehensive public transport network consisting of taxis, buses, and the Mass Rapid Transit (MRT) system.
Taxis are widely available throughout the city and can be hailed easily, making them a convenient mode of transportation. However, they can be more expensive compared to other options.
Buses in Singapore are another viable option for tourists. With an extensive network and affordable fares, buses provide a great way to explore the city.
The MRT system is a popular choice among locals and tourists alike. With its well-connected routes and fast travel times, the MRT offers a convenient way to navigate Singapore.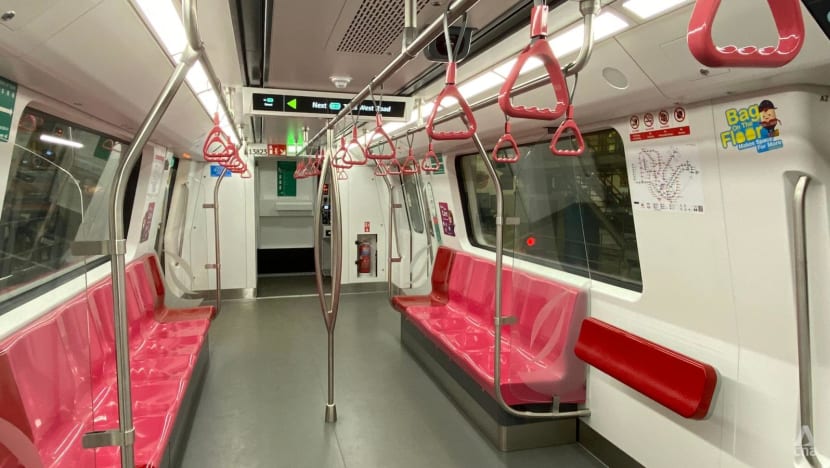 To make the most of the public transport system, tourists can consider purchasing a tourist pass. The Singapore Tourist Pass allows unlimited travel on buses, MRT, and LRT trains for a specified duration, making it a cost-effective option to save money on transportation.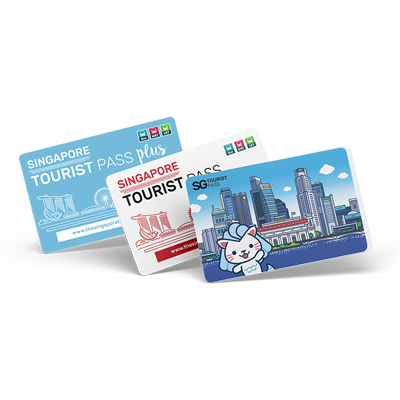 Another convenient feature of Singapore's transportation system is the widespread acceptance of contactless card payment. Tourists can use their credit or debit cards to tap and pay for their fares directly at the card readers on buses, MRT stations, and even taxis. This eliminates the need for carrying exact change or purchasing separate transport cards, making it incredibly convenient for tourists.
With its well-developed public transport infrastructure and convenient payment options, exploring Singapore as a tourist has never been easier. By familiarizing themselves with taxi services, buses, the MRT system, and considering options like the tourist pass and contactless card payment, tourists can navigate the city comfortably while saving both time and money.
Public Transportation in Singapore – modes of transportation
Transportation in Singapore is a well-oiled machine that keeps the city moving smoothly. With its efficient and extensive network of public transportation options, exploring Singapore is a breeze for locals and tourists alike.
The backbone of Singapore's transportation system is the MRT system. This subway network spans the entire city, connecting major attractions, shopping districts, and residential areas. Clean, reliable, and air-conditioned, the MRT is the preferred choice for many commuters.
Complementing the MRT system is Singapore's comprehensive bus network. Buses cover even the most remote corners of the city, providing flexibility and accessibility. Tourists can easily pay for bus rides using the EZ-Link or SimplyGo card, ensuring a hassle-free journey.
For those who prefer a more private mode of transportation, taxis are readily available throughout Singapore. Metered and regulated, taxis offer a convenient way to navigate the city at any time of the day or night.
In addition to traditional modes of transportation, Singapore provides alternative options to enhance the travel experience. Among them is the Sentosa Express, a convenient and popular choice for tourists seeking easy access to Sentosa Island.
The Sentosa Express is a short-distance train service that offers a seamless journey to the island. With its efficient and frequent schedule, it ensures a hassle-free transportation experience for visitors.
Singapore prides itself on its well-integrated transportation system, designed to ensure that tourists can effortlessly navigate the city and make the most of their visit. From the efficient MRT train system to the extensive bus network, reliable taxis, and alternative modes of transport, getting around Singapore is a seamless and enjoyable experience.
In this comprehensive guide by Singaporecity360.com, I will provide you with essential resources and information about Singapore's public transport network. Whether you're looking to explore the vibrant cityscape, visit iconic landmarks, or indulge in local cuisine, understanding the transportation options available will help you maximize your time and enjoy a smooth journey.
From detailed MRT maps to bus routes and how to get the tourist pass, we'll cover all the essential information you need to know. Whether you're a first-time visitor or a seasoned traveler, this guide will be your go-to resource for navigating Singapore's public transport network. Let's embark on an exciting journey together and explore all that this incredible city has to offer.
Get your EZ-Link SimplyGo card at Changi Airport for tourists
As a tourist arriving in Singapore, one of the first things you should do is grab your EZ-Link SimplyGo card from Changi Airport. This handy travel card allows you to pay for your rides on buses, trains, and even some taxis with just a simple tap. It's the ultimate convenience for exploring the city.
Located within the airport terminals, you'll find dedicated counters and self-service kiosks where you can easily obtain your EZ-Link SimplyGo card. The friendly staff will assist you in getting your card and provide any necessary information for your travels.
By having the card in your pocket, you'll breeze through Singapore's public transportation system without the hassle of purchasing multiple tickets or carrying exact change. It's the perfect way to explore the city efficiently and make the most of your time here.
Singapore MRT (Mass Rapid Transit) System
1. Advantages and Convenience
2. How to Pay for Entry at the MRT Gantry
If you're wondering how to pay for entry at the MRT gantry in Singapore, there are several options available to you. Let's explore them:
Get Around with Singapore Tourist Pass for Tourists
Exploring Singapore is a breeze with the Singapore Tourist Pass. This pass offers unlimited rides on public transportation, providing a convenient and cost-effective way to navigate the city. Simply tap your pass to access all MRT trains and basic bus services, reaching popular tourist destinations effortlessly.
Choose from 1 to 3-day durations to tailor the pass to your travel plans. Maximize your time in Singapore and visit numerous attractions without restrictions. The Singapore Tourist Pass also brings exclusive discounts at selected tourist spots, dining venues, and retail stores, allowing you to enjoy extra savings.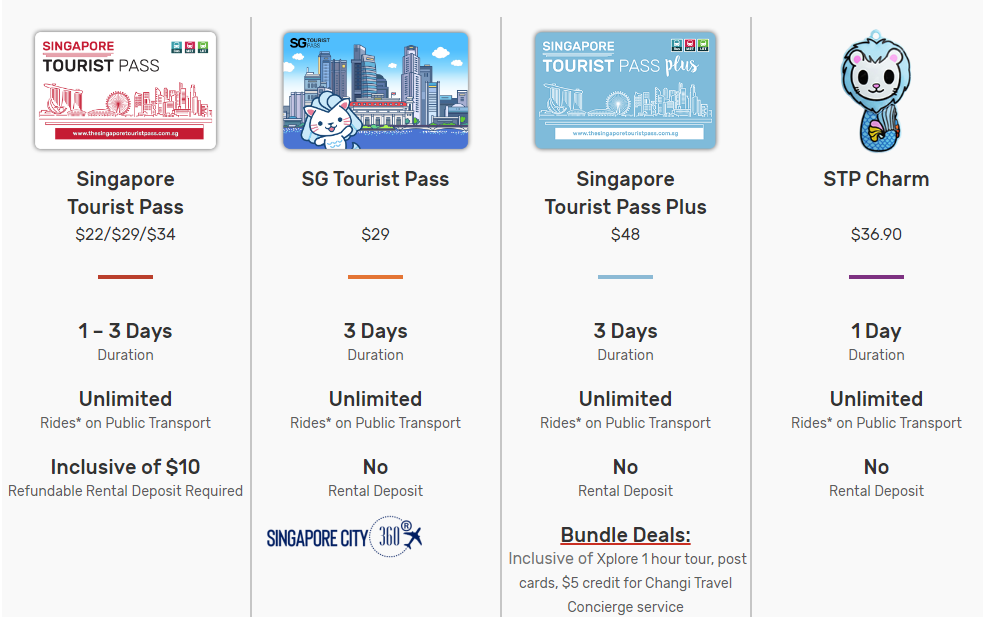 Obtain your pass at TransitLink Ticket Offices located in MRT stations or the Changi Airport MRT station, where knowledgeable staff will assist you. Don't miss the convenience and savings of the Singapore Tourist Pass. Unlock a seamless and enjoyable travel experience in Singapore today.
SIMPLYGO TICKET OFFICE OPENING HOURS:
Ang Mo Kio
Daily: 8am – 9pm
Bayfront
Sat, Sun & Public holidays:
12pm – 3:45pm | 4.45pm – 8.00pm
Weekday: Closed
Bugis
Daily: 10am – 9pm
Changi Airport
Terminal 2
Daily: 8 am – 9 pm
Chinatown
Daily: 8am – 12.30pm | 1pm – 4pm | 5pm – 9pm
City Hall
Daily: 9am – 9pm
Farrer Park
Daily: 12pm – 3.45pm | 4.45pm – 7.30pm
HarbourFront
Daily: 8am – 4pm | 5pm – 9pm
Jurong East
Daily: 12pm – 3.45pm | 4.45pm – 7.30pm
Lavender
Daily: 12pm – 3.45pm | 4.45pm – 7.30pm
Public holidays: Closed
Maxwell
Daily 10am-6pm
Public holidays: Closed
Orchard
Daily: 8am – 9pm
Raffles Place
Weekday: 8am – 9pm
Saturday: 8am – 5pm
Sundays & Public holidays: Closed
Somerset (Concession Card Replacement Office)
Daily: 10am – 2pm | 3pm – 6pm
Public holidays: Closed
Woodlands
Daily: 8am – 9pm
Getting around Singapore by Public Bus
Buses in Singapore are renowned for their comfort and air-conditioning, making them a popular choice among tourists. With well-organized routes that cover various attractions and neighborhoods, buses offer a convenient and efficient way to explore the city.
Whether you're in a rush to get somewhere or simply want to enjoy a leisurely ride while taking in the sights, hopping on a bus is an excellent option for tourists. Singapore's bus services are designed to cater to visitors, ensuring easy access to key destinations and attractions.
You'll find bus interchanges strategically located throughout the city, allowing for seamless transfers between different routes. Additionally, there are numerous bus stops conveniently situated at popular tourist spots, such as Orchard, Chinatown and Little India, making it effortless to hop on and off as you discover the vibrant streets of Singapore.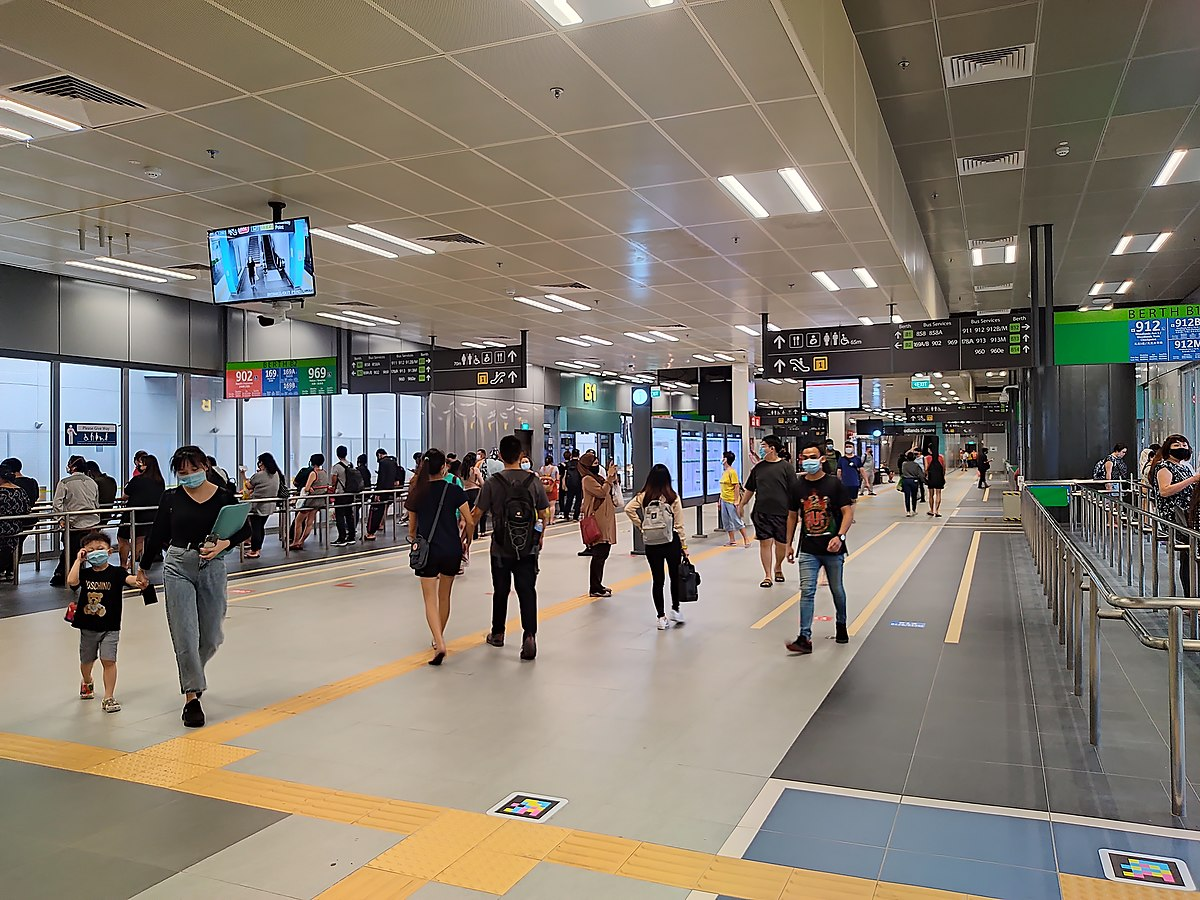 During peak hours, when many people are traveling, buses may experience higher passenger volumes. However, transportation authorities have taken steps to accommodate the increased demand. Extra buses are deployed on busy routes, and frequencies are adjusted to ensure a smooth and enjoyable journey for tourists.
If you plan to travel during peak hours, it's advisable to plan your itinerary in advance. Take advantage of the well-connected bus routes and schedules to make the most of your time in Singapore. Although buses may experience slightly longer travel times during these periods, they remain a convenient and cost-effective mode of transportation for tourists.
Buses offer several advantages, including bypassing traffic congestion with dedicated lanes and priority at junctions. Additionally, the air-conditioned interiors provide a comfortable environment for you to relax and enjoy the scenic views during your journey.
For tourists visiting Singapore, the extensive bus network presents an excellent opportunity to explore the city's attractions at your own pace. Discover iconic landmarks, vibrant neighborhoods, and cultural hotspots by hopping on a bus and immersing yourself in the local experience. Enjoy the convenience, comfort, and affordability that Singapore's bus system offers to make your trip memorable and enjoyable.
Payment Options and Tips of using Public bus as transport mode
– Tourists can pay for bus rides using the contactless debit/credit card, EZ-link card or EZ-link SimplyGo card and NETS FlashPay card making boarding buses effortless.
– Mobile apps like "MyTransport.SG" provide real-time information on bus timings and routes, ensuring a smooth journey. "MyTransport.SG" mobile app, available on both the Android App Store and Apple App Store. This app provides a comprehensive guide to Singapore's public transportation system, including information on fares, routes, and more. With just a few taps on your smartphone, you'll have all the information you need to navigate the MRT system and pay for your entry at the gantry.
Taxis in Singapore
For those who prefer a more private mode of transportation, taxis are readily available in Singapore. They can be hailed on the street, found at designated taxi stands, or booked through phone applications. Taxis in Singapore are metered, safe, and generally well-regulated, making them a reliable option for navigating the city day or night.
MRT train station and map
Explore Singapore effortlessly with the convenient and efficient MRT train system. With its extensive network and user-friendly maps, the MRT is an ideal mode of transportation for tourists. Simplify your journey by accessing the latest MRT map and discovering the comprehensive MRT train station network at SingaporeCity360.com.
MRT and LRT?
In Singapore's bustling urban landscape, the Light Rail Transit (LRT) system shines as a vital component of the city's transportation infrastructure. Serving as a complement to the Mass Rapid Transit (MRT), the LRT plays a crucial role in enhancing connectivity within specific neighborhoods and estates. Designed to cater to the needs of residents, this localized and feeder service brings convenience right to their doorstep.
Distinct from its larger counterpart, the LRT offers a more intimate and localized experience, seamlessly integrating with the fabric of the community it serves. With its extensive network of stations strategically placed to connect residential areas and key amenities, the LRT provides residents with efficient and convenient access to essential facilities, such as shopping centers, schools, and recreational hubs.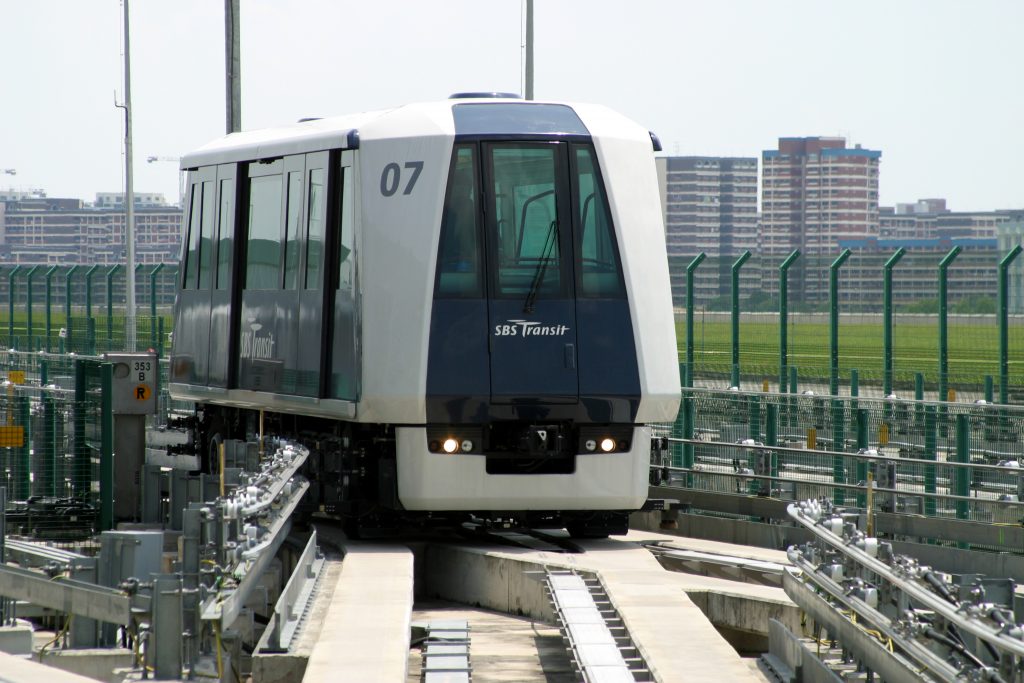 When it comes to charges, the LRT operates on an integrated fare system with the MRT. Passengers enjoy the benefit of a unified ticketing system, ensuring a seamless and hassle-free travel experience across Singapore's expansive public transport network. This means that travelers can effortlessly switch between the LRT and MRT without the burden of additional fares, making their journeys more economical and convenient.
Taxi surcharge
When it comes to taking a taxi in Singapore, it's important to be aware of the various surcharges that may apply to your fare. These additional charges are designed to compensate taxi drivers for certain circumstances or locations that may require extra effort or time. Here are some key surcharges to keep in mind:
Midnight Surcharge: If you're traveling between the hours of 12:00 AM and 6:00 AM, a midnight surcharge of 50% of the metered fare will be added. This surcharge is applicable every day and helps to account for the late-night hours.
Location-Based Surcharge: Certain popular attractions and destinations in Singapore have specific surcharges. For example, if you're picked up or dropped off at locations such as Gardens by the Bay, the Singapore Flyer, or the casinos, an additional surcharge of $3 or $5 may be applied, depending on the location. These surcharges reflect the high demand or special access requirements of these places.
Airport Surcharge: For trips to and from Changi Airport, there is an airport surcharge of $5. This surcharge helps to compensate taxi drivers for the additional waiting time and congestion typically experienced at the airport.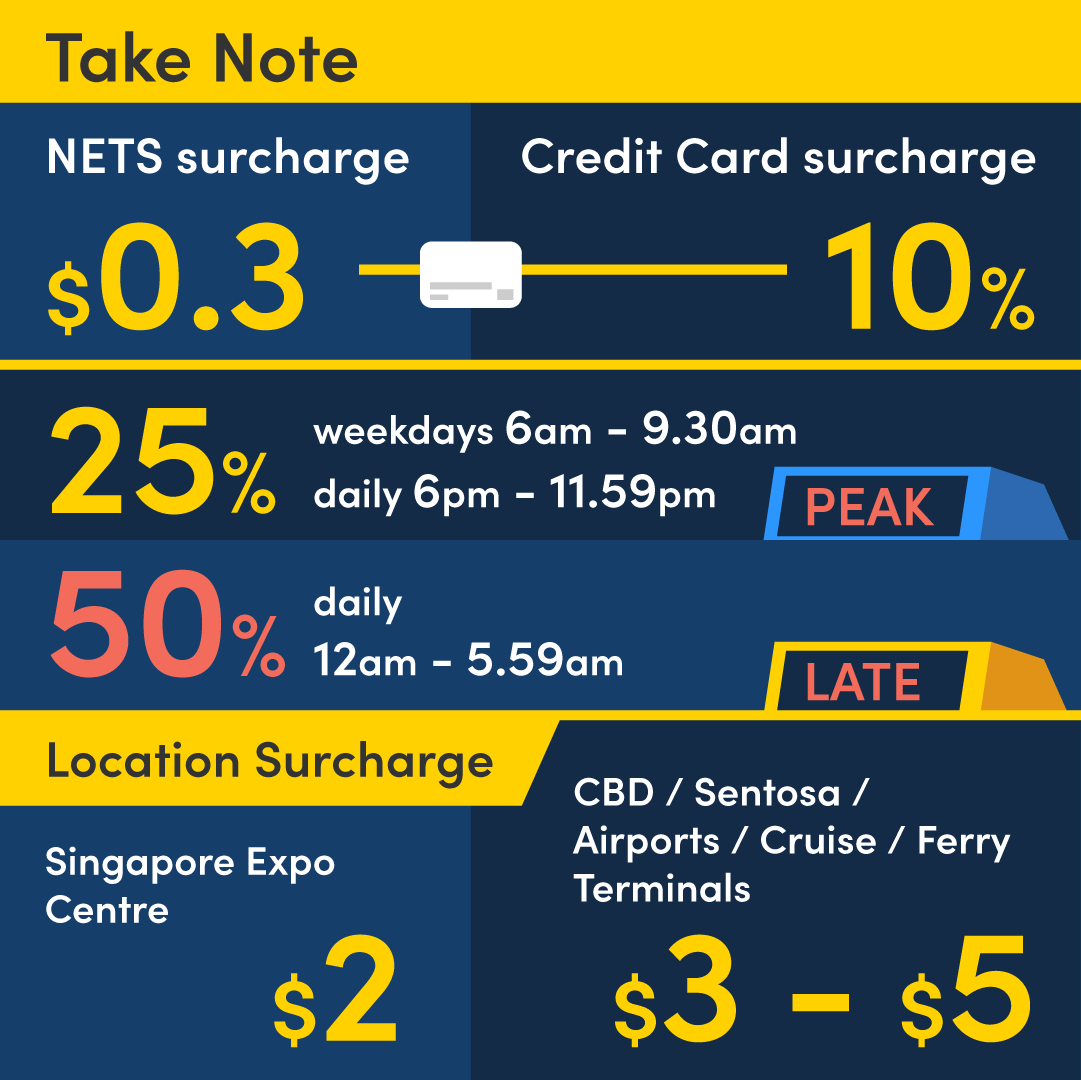 It's important to note that these surcharges are added on top of the metered fare and any applicable tolls or Electronic Road Pricing (ERP) charges. They are subject to change, so it's always a good idea to check for the latest surcharge rates before your taxi ride.
By being aware of these surcharges, you can better estimate the cost of your taxi journey and ensure a smooth and transparent experience when traveling to and from various attractions, the airport, or during late-night hours in Singapore.
Travel around Singapore with other alternative
Sentosa Express
The Sentosa Express is a monorail system that provides convenient transportation to and from Sentosa Island, a popular resort destination in Singapore. Here's what you need to know about the Sentosa Express:
Route: The Sentosa Express is primarily designed to transport visitors to Sentosa Island from the mainland, specifically from VivoCity shopping mall. (third floor)
Charges: The Sentosa Express operates on a fare system. The current standard fare for a one-way trip is $4 per person. However, there may be promotional packages or discounted fares available, so it's advisable to check the official Sentosa website or ticketing counters for any ongoing offers.
Boarding Locations: To take the Sentosa Express, you can head to the third floor of VivoCity shopping mall, specifically the Sentosa Station. Look for the clearly marked signs directing you to the monorail station.
Free Boarding: If you are traveling from Sentosa to VivoCity, there is no charge for the Sentosa Express. The ride from Sentosa to VivoCity is free, allowing visitors to conveniently return to the mainland without incurring an additional fee.
Sentosa Express operates during the operating hours of Sentosa Island, and the frequency of the trains may vary. It's recommended to check the schedule and plan your trip accordingly to ensure a smooth and hassle-free experience.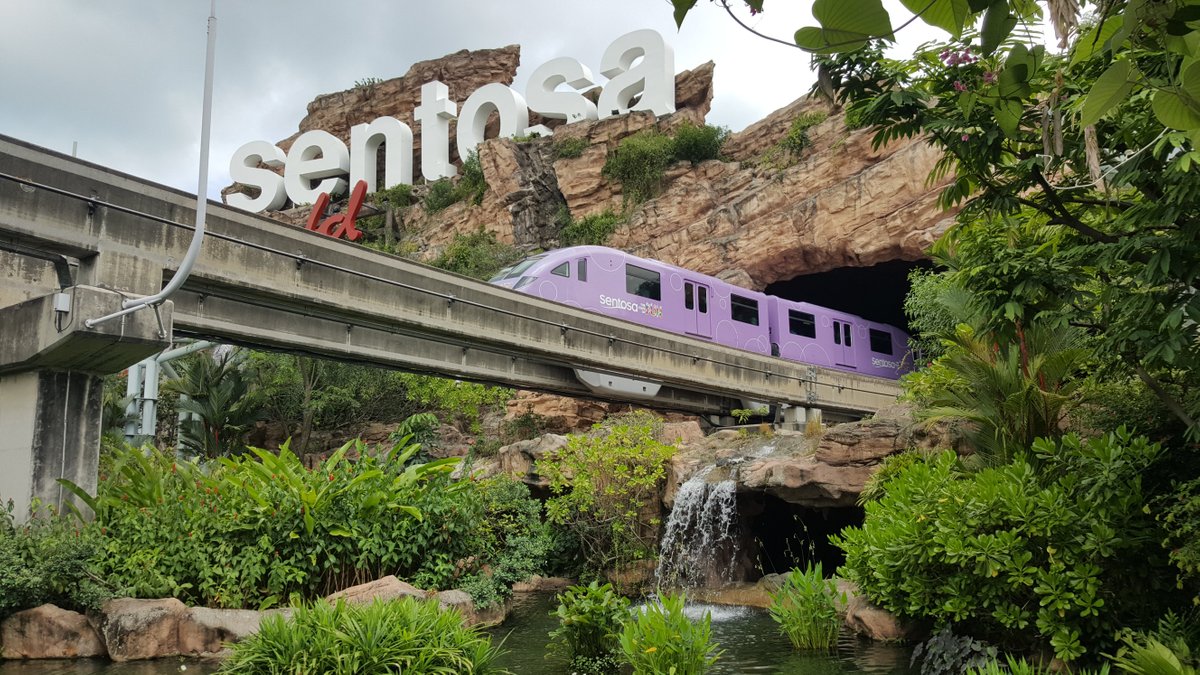 The Sentosa Express, a popular transportation option for visitors heading to Sentosa Island, not only provides a quick and efficient way to reach the island but also offers easy access to a plethora of attractions and entertainment options. However, for those who prefer a leisurely stroll, accessing Sentosa Island by foot is also a convenient alternative.
To embark on this pedestrian adventure, simply make your way to the ground floor of VivoCity, the bustling shopping mall located on the mainland. Once there, keep an eye out for the unmistakable signage that reads "Sentosa Boardwalk." Follow this path, and within a mere 15-20 minutes of walking, you'll find yourself stepping onto the shores of Sentosa Island.
Ride Hailing Apps
In Singapore, three popular ride-hailing apps are Grab, Gojek, and TADA. These apps provide convenient transportation options for users. Here's some information about their charges and where to download them:
| Ride-Hailing App | Services Provided | Charges | Download |
| --- | --- | --- | --- |
| Grab | GrabCar, GrabTaxi, GrabShare, | Charges based on distance, time, and demand | Google Play Store (Android) or App Store (iOS) |
| | GrabHitch | | |
| Gojek | Transportation, Food Delivery, | Charges based on distance, time, and demand | Google Play Store (Android) or App Store (iOS) |
| | Courier Services, and more | | |
| TADA | Ride-Hailing | Lower charges compared to other apps | Google Play Store (Android) or App Store (iOS) |