Yang Club Singapore: The Ultimate Guide to an Unforgettable Nightlife Experience
Looking for an extraordinary nightlife spot in downtown? Look no further than Yang Club Singapore. This comprehensive guide will walk you through everything you need to know about this hot and happening club, ensuring an unforgettable night out.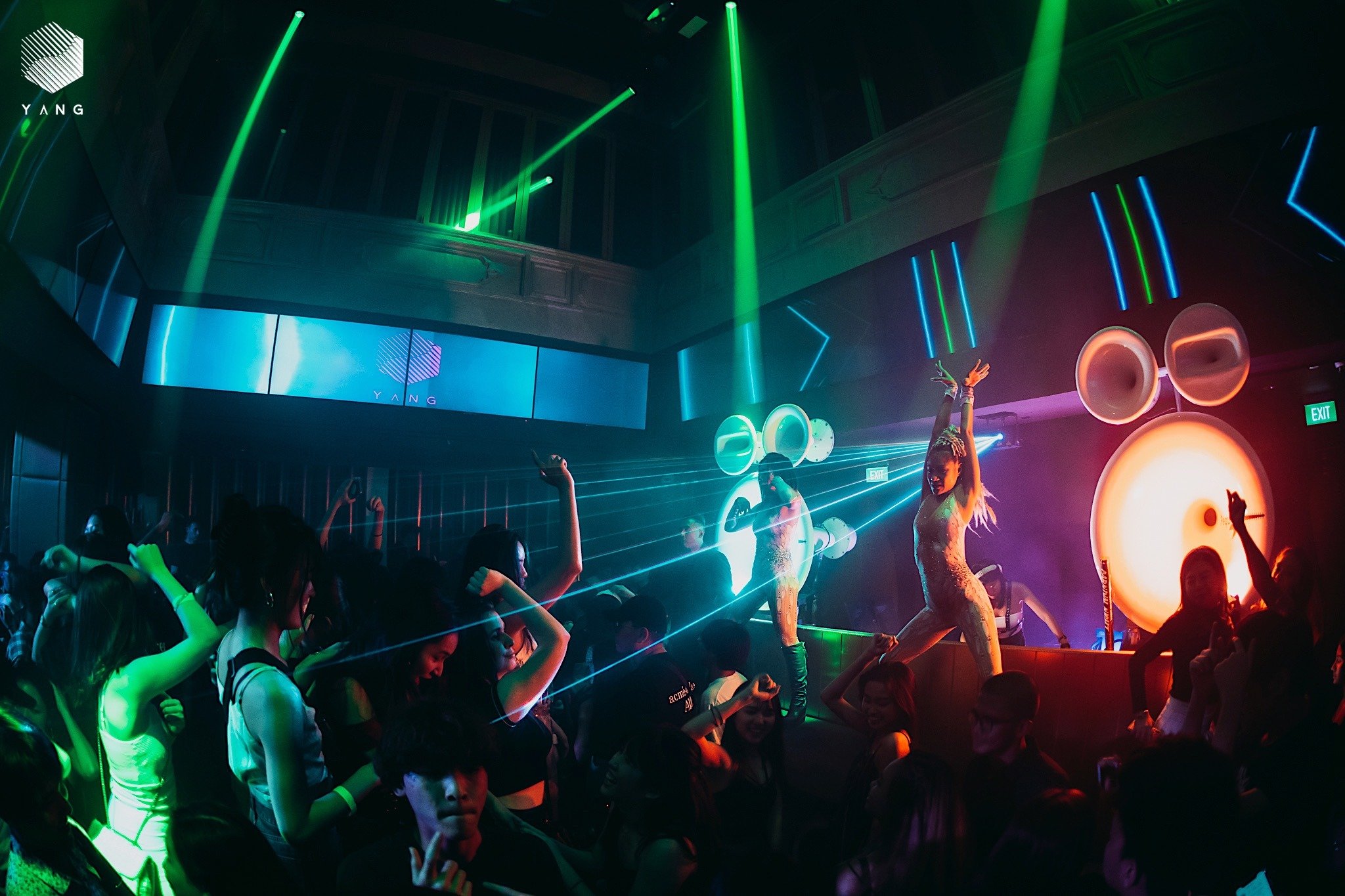 Party Like a VIP: Exclusive Experiences at Yang Club Singapore
For those seeking a VIP experience in clubbing, Yang Club is the place to be. This exclusive nightclub offers a luxurious and high-end setting for partygoers. As soon as you step inside, you'll be transported to a world of glamour and excitement. With state-of-the-art sound and lighting systems, you're in for a night of unforgettable dancing and entertainment. Enhance your VIP experience with bottle service and private tables, allowing you to party in style with your friends. The club hosts renowned DJs and international artists, ensuring top-notch music and performances. Whether you're celebrating a special occasion or simply looking for a night of fun, this super nightlife spot guarantees an exclusive and unforgettable party experience.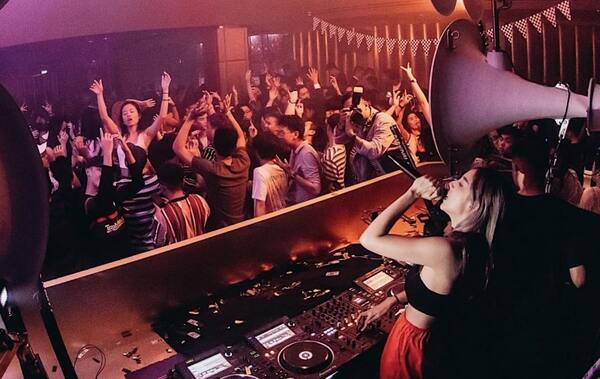 The Best Nights to Visit The Club
To experience the most happening parties at the Yang Club, it's essential to know the best nights to visit. While the club is lively throughout the week, the weekends, particularly Fridays and Saturdays, are the most energetic. These nights draw a vibrant crowd of locals and tourists, creating an electric atmosphere. The dance floor pulsates with beats, and the DJ sets the mood for an unforgettable night. The bar buzzes with activity, serving a wide variety of drinks to suit every taste. The management often hosts special events and themed nights, adding an extra layer of excitement to the weekends. To fully immerse yourself in the vibrant nightlife of Singapore, plan your visit to Yang Club on a Friday or Saturday night.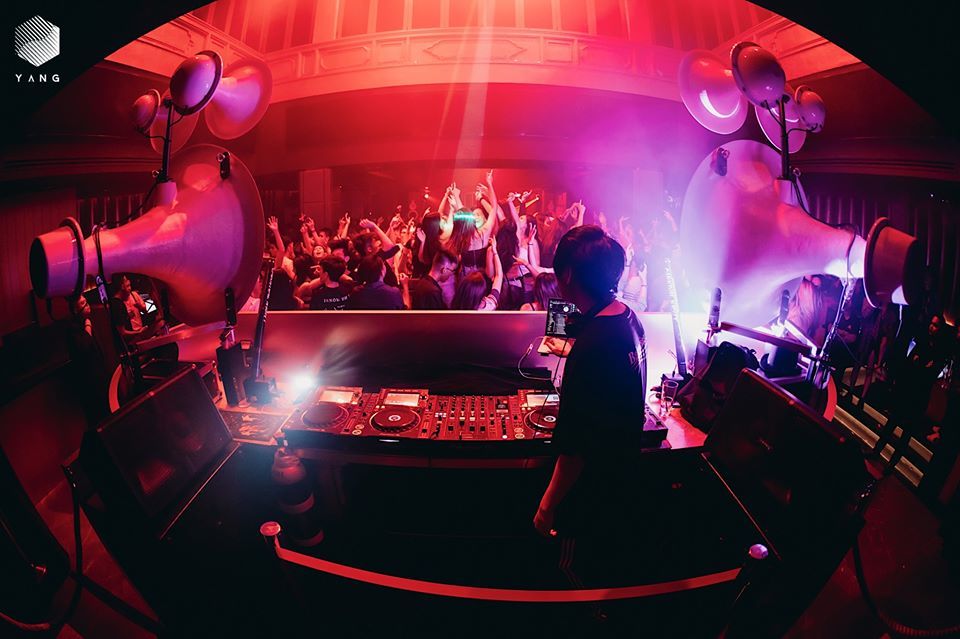 Dress to Impress: Dress Code
This upscale club expects patrons to dress to impress, reflecting its stylish and sophisticated ambiance. Men are required to wear smart and stylish attire, including collared shirts, dress pants, and dress shoes. Women are encouraged to embrace their fashion-forward side, opting for elegant and trendy outfits such as cocktail dresses, skirts, and heels. Fashion trends take center stage at Yang Club, with patrons often seen sporting the latest styles, from bold prints and statement accessories to designer labels and luxurious fabrics. Attending Yang Club is not just about enjoying the music and ambiance; it's also an opportunity to make a fashion statement and showcase your stylish and sophisticated side. Strictly no slippers, shorts and singlets.
Music Vibes : Genres, DJs, and Live Performances
The Club is renowned for its vibrant music vibes, catering to a variety of genres. Whether you're a fan of hip-hop, R&B, electronic, or indie music, you'll find something to suit your taste. The club hosts a rotation of talented local and international DJs who effortlessly blend different genres, creating a unique and energetic atmosphere on the dance floor. From the moment you step inside, you'll be greeted with pulsating beats and infectious grooves that will make you want to move. Alongside the DJ lineup, Yang Club features live performances from emerging artists, adding an extra layer of excitement to the experience. Whether you're looking to dance the night away, enjoy live music, or simply soak in the vibrant atmosphere, this popular nightlife hotspot offers the perfect setting for music lovers of all genres.
Wednesday: Top 40s, Hip-Hop, R&B & Reggaeton
Friday: Future House, Electro Pop, Progressive & Big Room
Saturday: Electro House, Future Bass, Big Room & Hardstyle
Tuesday and Thursday: Party Band Bangers, Throwback Hits
Elevate Your Nightlife Experience: Cover Charge and entry fee
Experience an unforgettable night out at the venue with their exclusive cover charge offerings. On Tuesdays and Thursdays, immerse yourself in the lively atmosphere while indulging in delectable Asian Tapas and bespoke beverages, all while enjoying the captivating tunes of our talented Party Band. Wednesdays are dedicated to the ladies, with free entry available until 1AM. Gentlemen can join in on the fun with a cover charge of $30. As the weekend approaches, Fridays and Saturdays bring a dynamic energy to the venue. Ladies can enter for $30, while gentlemen can secure their spot for $45. With the cover charge, you'll also receive two premium pours to enhance your overall experience. Please note that entry is subject to the club's capacity and adheres to standard regulations. Join us for an unforgettable night filled with music, drinks, and a vibrant atmosphere that will leave you wanting more.
Ladies Night: Wednesday (FREE Entry till 1 AM)
Enjoy an extraordinary Ladies Night every Wednesday at Yang Club Singapore! Get ready to let loose and showcase your best dance moves in our vibrant and energetic club atmosphere. As a special treat, ladies can enjoy free entry to the club until 1 AM. It's the perfect opportunity to gather your friends, hit the dance floor, and create unforgettable memories. With a wide array of party games and an electric ambiance, Yang Club guarantees a night filled with non-stop fun and excitement. Don't miss out on this incredible Ladies Night experience at this exclusive club.
Capture the Night: Instagram
Worthy Spots at Yang Club Singapore
Yang Club Singapore offers Instagram-worthy spots that are perfect for capturing stunning nighttime shots. Located in the heart of Singapore's vibrant nightlife district, the club boasts a variety of picturesque locations that will delight Instagram enthusiasts. This spot is ideal for capturing dreamy, illuminated shots with friends or loved ones. Inside the club, the stylish interior design features neon lights, futuristic decor, and vibrant art installations, making it an Instagrammer's paradise. The dance floor, with its mesmerizing light display and energetic atmosphere, offers endless opportunities for capturing action-packed shots of people enjoying themselves..
By following this guide, you're ready to embark on an incredible nightlife adventure at Yang Club Singapore. Get ready for a night of dancing, music, fashion, and unforgettable moments.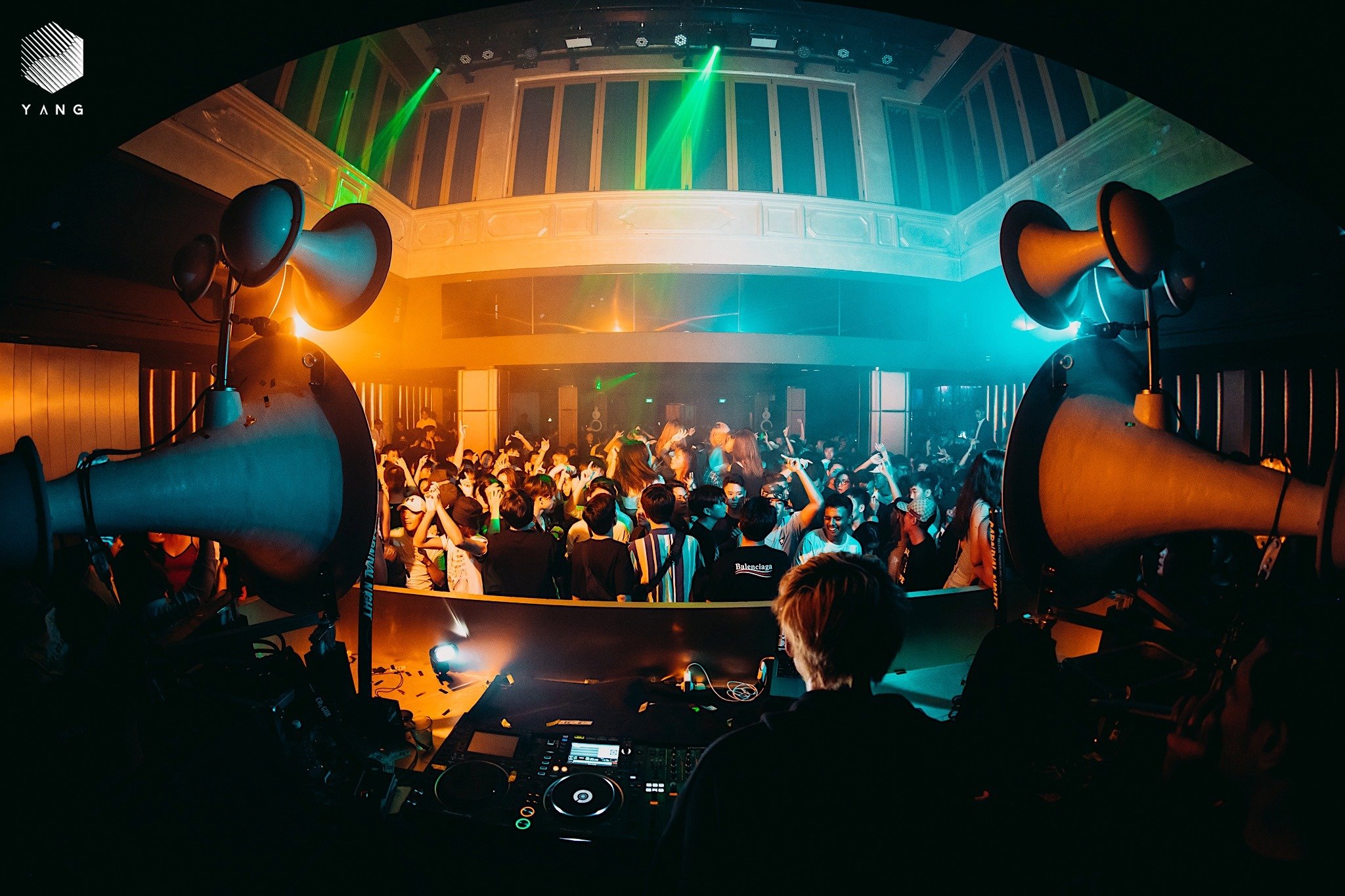 Nightclub Highlights:
Stylish and trendy nightclub: Yang Club Singapore has a modern and stylish interior with a spacious dance floor and high ceilings, giving it a lively and energetic vibe.
State-of-the-art sound and lighting systems: The club's top-notch lighting and sound system create an immersive experience for clubbers.
Resident and international guest DJs: The club regularly hosts international DJs and live performances, ensuring that there's always something new and exciting happening.
Large dance floor with VIP tables and private rooms: VIP tables and private rooms are available for booking, allowing guests to enjoy a more exclusive experience.
Signature cocktails and premium bottle service: Yang Club offers a variety of signature cocktails and premium bottle service to enhance the clubbing experience.
Yang Club Singapore is one of the top nightclubs in the city, located at 3A River Valley Road. With its prime location and excellent service, this club has become a popular destination for party-goers looking to dance the night away.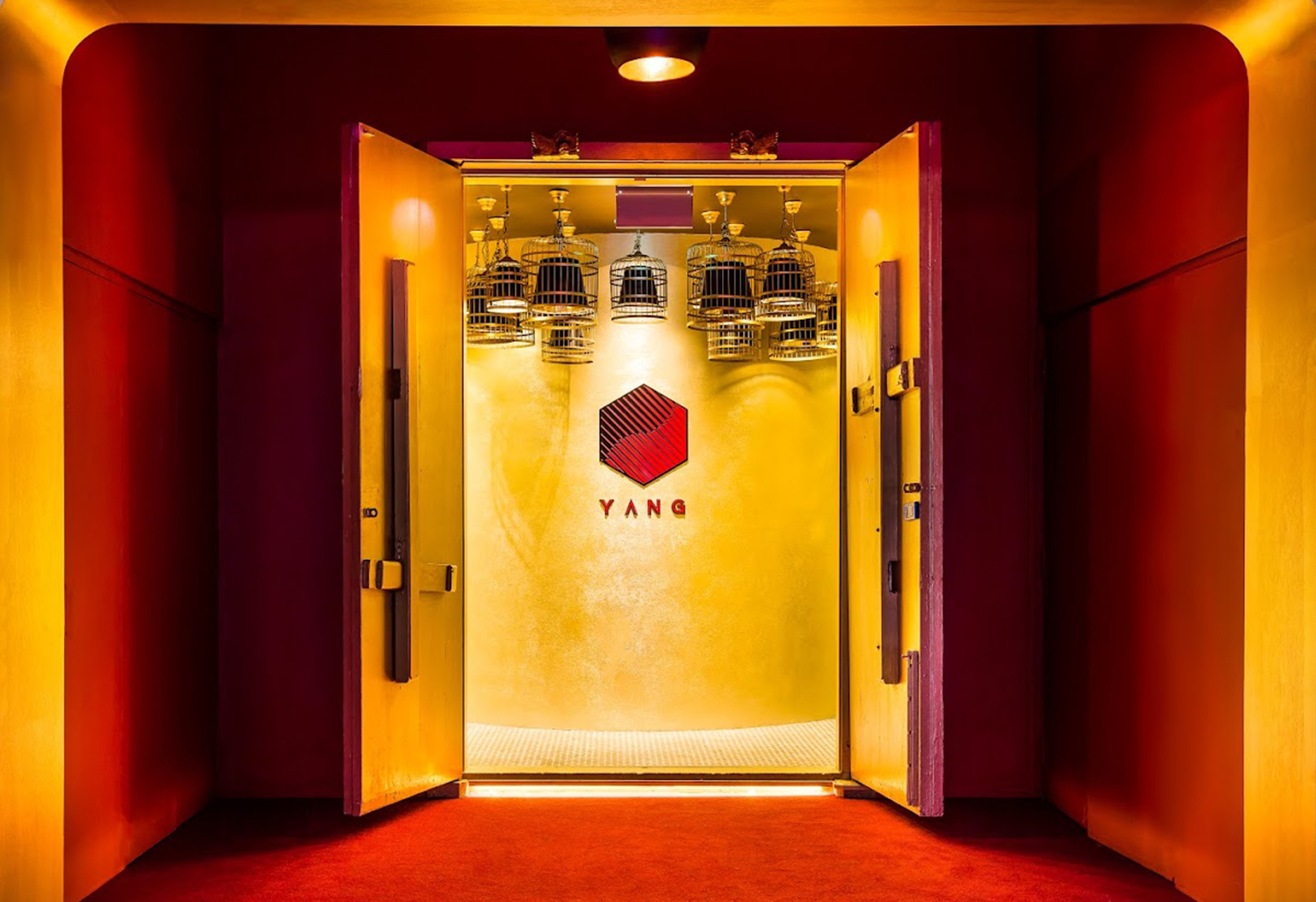 Here are some more details about the club:
Music
YANG Club is known for its eclectic mix of music genres.
The club features a lineup of regional DJs who play everything from K-Pop and Top 40 singles to hip-hop, R&B, and reggaeton.
The club caters to a diverse audience and offers an intriguing mix of music genres that guests can enjoy on the spacious dance floor.
Dance Floor
The dance floor at YANG Club is one of its main attractions.
The cage-like dance floor is made of golden and silky purple curtains, which creates an elegant and unique atmosphere.
The dance floor is spacious, allowing guests to dance the night away without feeling cramped.
Food
YANG Club offers an excellent selection of food and drinks that cater to a diverse audience.
The club features a revamped menu by some of the top chefs in the country, making it a must-visit for foodies.
Guests can enjoy amazing food while listening to great music and dancing on the dance floor.
Dress Code
YANG Club doesn't have a specific dress code, but guests are advised to dress in a smart-casual manner.
Shorts, slippers, and singlets are not allowed.
It is recommended that guests dress up to enjoy the nightclub's luxurious aesthetic.
Opening Hours
YANG Club is open on Fridays and Saturdays from 10 pm until the early morning.
The club is a popular destination for young people looking to enjoy Singapore's vibrant nightlife scene.
Charges
The cover charge for YANG Club is $30 for ladies and $45 for men on Fridays and Saturdays.
On Wednesdays, ladies can enter for free, but on Tuesdays and Thursdays, guests can enjoy Asian Tapas and customizable drinking while vibing to the party band.
Two complimentary drinks are included in the cover charge.
Note
YANG Club has an age requirement of 18 for ladies and 21 for men.
Valid ID proof is required for entry, so guests should bring their IDs to avoid any issues at the door.
Entry to the club is subject to club capacity and other basic rules of a nightclub.
Our Verdict:
Yang Club Singapore is a great place to let loose and have a fun night out. With its excellent music, ambience, and service, it's no wonder that it's one of the best nightclubs in Singapore. So, gather your friends and head to Yang Club for an unforgettable night!
Wednesday:

FREE ENTRY for Ladies until 1AM
$30 for Men

Friday & Saturday:

$30 for Ladies
$45 for Men
Address: 3A River Valley Road, #01-02, Clarke Quay, Singapore 179020
Monday: CLOSED
Tuesday: 22:00 – 03:00
Wednesday: 22:30 – 03:00
Thursday: 22:00 – 03:00
Friday: 22:30 – 03:00
Saturday: 22:30 – 04:00
Sunday: CLOSED
https://www.instagram.com/yangclubsingapore/
Disclaimer: The author of this content has made every effort to provide accurate and up-to-date information regarding prices. However, please note that all prices mentioned are subject to change without prior notice. The author cannot be held responsible for any discrepancies or changes in pricing.