Starbucks Joins Forces with Blackpink to Brew Up a Bold Collaboration! (Limited-Edition)
Hey there, coffee connoisseurs and K-pop enthusiasts, get ready for the ultimate mashup of flavor and fame! The world's favorite coffee powerhouse, Starbucks, has teamed up with the sensational K-pop girl group, Blackpink, to create an electrifying collection of drinks and limited-edition merchandise. Brace yourselves as we take you on a whirlwind journey through this unmissable collaboration between Starbucks and Blackpink, where coffee meets charisma!
1. A Sip of BLACKPINK's Boldness – The BLACKPINK Strawberry Choco Cream Frappuccino (Starbucks Collection)
Attention, all you coffee-loving Blinks out there, this one's an absolute must-try! Starbucks and the sensational K-pop girl group, Blackpink, have brewed up something truly special – introducing the mouthwatering BLACKPINK Strawberry Choco Cream Frappuccino! Prepare your taste buds for a delightful journey as we unveil this mesmerizing concoction that perfectly captures the essence of Blackpink's vibrant and bold style.
Imagine a symphony of flavors dancing on your palate – a harmonious blend of luscious strawberry syrup and decadent dark chocolate sauce coming together in perfect harmony. This delightful fusion of tastes is skillfully crafted, ensuring every sip is a tantalizing treat for your taste buds.
But that's not all – Starbucks' culinary wizards didn't stop there! They took it to the next level by adding creamy oat milk to the mix, adding a velvety smoothness that complements the bold flavors and gives the beverage a luxurious touch.
Now, picture this – as you take your first sip, you're greeted with the delightful surprise of light pink whipped cream adorning the top, adding a creamy, dreamy layer to the experience. But the true pièce de résistance? A symbolic heart-shaped chocolate, the ultimate love letter to the Blackpink fandom, resting graciously on the whipped cream. Talk about attention to detail!
This Frappuccino is a true masterpiece, just like the chart-topping hits and captivating performances that Blackpink brings to the world of music. It's a coffee concoction designed for those who appreciate boldness, flair, and the joy of savoring unique flavors.
With every sip, you'll find yourself immersed in the energetic vibes that Blackpink effortlessly exudes on stage. It's like having a front-row seat to their concert, but in the cozy ambiance of your favorite Starbucks store.
So, Blinks, coffee aficionados, and all those who seek adventure in their coffee cups, get ready to be swept off your feet! Head to your nearest Starbucks and immerse yourself in the wonder of the BLACKPINK Strawberry Choco Cream Frappuccino. This limited-time indulgence is more than just a drink; it's a tribute to the power of music, art, and the joy of savoring life's little pleasures. Let's raise our cups and toast to the unison of coffee and charisma – Starbucks and Blackpink, an extraordinary collaboration that's truly the talk of the town!
2. Flaunt Your Style with the BLACKPINK x Starbucks Merchandise
Get ready for the ultimate Blackpink experience, because Starbucks has taken this collaboration to the next level! It's not just about sipping on the sensational BLACKPINK Strawberry Choco Cream Frappuccino – the excitement doesn't end there! Starbucks and Blackpink are serving up a jaw-dropping collection of limited-edition merchandise that's bound to make every K-pop diva's heart skip a beat.
For those who want to take a piece of Blackpink's charisma home, get ready to indulge in an exclusive range of 11 different drinkware selections. Whether you're a trendy mug collector or prefer the sleekness of tumblers, Starbucks has got you covered. Each piece in this stunning lineup is adorned with mesmerizing black and pink hues, reflecting Blackpink's captivating style. But that's not all; the fun doesn't stop at the colors – the drinkware is also embellished with funky graffiti motifs, adding an extra touch of edginess and flair.
But that's just the beginning! Starbucks knows that fashion isn't limited to what's in your hands, so they've curated six lifestyle items that are the perfect complements to your ensemble. Step out in style with a reusable tote bag that screams Blackpink, making a bold statement wherever you go. Channel your inner zen with a chic yoga mat that's as stylish as it is functional. And let's not forget the passport holder – a must-have for the globetrotting Blink! With each piece meticulously designed to embody the spirit of Blackpink, you'll feel like a true superstar in every step you take.
This collection isn't just about merchandise; it's about expressing your love for Blackpink, their music, and the incredible journey they've taken you on. Each item is a piece of art, a symbol of the connection between fans and their beloved idols. It's a celebration of music, culture, and the passion that brings us all together.
So, Blinks and fashion enthusiasts alike, get ready to elevate your style game with Starbucks and Blackpink's limited-edition merchandise. This collection is more than just a collaboration; it's a tribute to the power of music and the boundless creativity that fuels our love for K-pop. From your morning coffee routine to your daily adventures, let Blackpink be your inspiration, and Starbucks be your partner in style. The world of music and coffee has never been so united, and we're here for every single moment of it! Let's raise our cups and toast to the fusion of art, flavor, and the magic of Blackpink x Starbucks!
3. Starbucks Stores in Singapore Turn into BLACKPINK Playgrounds
Blinks, prepare to mark a date that's going to be etched in your memory! July 25th, 2023 is THE day, the day when Starbucks stores across selected countries in the Asia Pacific region will be transformed into BLACKPINK playgrounds. Get ready to step into a world that's filled with the infectious energy and charisma of BLACKPINK, as Starbucks brings their sensational collection to life in-store!
As the clock strikes 10 am, Starbucks stores in Hong Kong, Indonesia, Korea, Malaysia, the Philippines, Singapore, Taiwan, Thailand, and Vietnam will come alive with the spirit of BLACKPINK. From the moment you step through the doors, you'll be welcomed into a realm of color, excitement, and K-pop magic. The air will be filled with the aroma of freshly brewed coffee, but it won't just be the drinks that have you buzzing – it's the electrifying atmosphere that surrounds you!
With every turn, you'll discover a treasure trove of BLACKPINK-inspired delights. Feast your eyes on the vibrant display of 11 different drinkware selections, each one an artistic masterpiece celebrating the essence of BLACKPINK's bright and bold style. The trendy mugs and sleek tumblers adorned in mesmerizing black and pink hues, combined with funky graffiti motifs, will leave you awe-struck.
But that's not all; there's so much more to explore! Immerse yourself in the world of BLACKPINK as you browse through the six lifestyle items. The reusable tote bag will make a fashion statement like no other, while the chic yoga mat lets you channel your inner diva as you strike your poses. And for the jet-setting Blinks, the passport holder will be your trusted travel companion, always reminding you of the incredible journey you're embarking on with BLACKPINK.
It's not just a shopping spree; it's an experience that will ignite your passion for BLACKPINK and their music. With every corner of the store adorned in BLACKPINK's signature authenticity and charm, you'll feel like you've stepped into the heart of K-pop paradise.
So, mark your calendars, set your alarms, and prepare to be part of a momentous day in Starbucks history. July 25th is the day to join fellow Blinks in celebrating the union of two powerhouse brands – Starbucks and BLACKPINK. It's a day to indulge in the delectable BLACKPINK Strawberry Choco Cream Frappuccino and to adorn yourself with exclusive merchandise that's a true reflection of your love for BLACKPINK.
The stage is set, the excitement is building, and Starbucks stores are gearing up for an unforgettable day of BLACKPINK fever. From the first sip of your Frappuccino to the moment you lay eyes on the striking merchandise, every second will be filled with joy, enthusiasm, and the indomitable spirit of BLACKPINK. So, gear up, get ready, and let's make July 25th a day to remember, as we celebrate the incredible collaboration of Starbucks and BLACKPINK, uniting music, coffee, and the hearts of millions of Blinks worldwide!
4. Blackpink and Starbucks : Not Their First Rodeo
While this marks Starbucks and Blackpink's first regional collaboration on such a grand scale, it's not the first time these global icons have joined forces. Back in 2021, they launched an exclusive merchandise collection in Thailand, which became a massive hit among fans.
5. An Unstoppable K-Pop Force in the Entertainment Industry
BLACKPINK, the K-pop powerhouse, needs no introduction – they're a phenomenon that has swept the globe with their unmatched talent and magnetic energy. Since their spectacular debut in 2016, the quartet consisting of Jennie, Jisoo, Lisa, and Rosé has taken the world by storm, leaving an indelible mark on the music industry and captivating the hearts of millions of fans, affectionately known as Blinks.
Their journey to global stardom has been nothing short of extraordinary. From their initial days as trainees at YG Entertainment to the dazzling stages of sold-out arenas, BLACKPINK has continued to rewrite the records with each performance. Their electrifying charisma and mesmerizing vocals have earned them accolades beyond measure.
And it's not just their fans who recognize their greatness; the world's leading authorities have acknowledged BLACKPINK's unparalleled impact on music and culture. In 2022, the prestigious Time magazine bestowed upon them the title of "Entertainers of the Year," cementing their status as an unstoppable force in the entertainment industry.
BLACKPINK's success has not only impacted the global music landscape but has also left an imprint on K-pop culture right here in Singapore. The nation's vibrant and diverse music scene has embraced K-pop with open arms, and the infectious beats and catchy melodies of BLACKPINK's songs have found a special place in the hearts of Singaporean music enthusiasts.
With K-pop transcending geographical boundaries, Singaporean Blinks have become an integral part of the global fanbase, passionately supporting their favorite group and celebrating their achievements with unwavering devotion. The rise of BLACKPINK in Singapore reflects the larger trend of K-pop's growing influence on a global scale, where music has become a universal language that brings people together.
In recent years, Singapore has witnessed an explosion of K-pop events, from concerts featuring popular groups to fan gatherings and dance workshops. The country has become a melting pot of K-pop enthusiasts, bonding over their shared love for the genre and their favorite idols. BLACKPINK's music has played a significant role in shaping this cultural phenomenon, leaving an indelible impact on Singapore's music and entertainment landscape.
The collaboration between Starbucks and BLACKPINK is a testament to the group's enduring appeal and the widespread love they receive from fans all over the world, including Singapore. As Blinks eagerly anticipate the launch of the BLACKPINK Strawberry Choco Cream Frappuccino and the exclusive merchandise collection, Starbucks stores in Singapore are gearing up to become a haven for K-pop enthusiasts, offering a unique experience that combines coffee, music, and the boundless energy of BLACKPINK.
The influence of K-pop and BLACKPINK's global reach is undeniable, and the excitement surrounding this collaboration is a testament to the power of music to bring people together. As Singaporeans unite in their love for BLACKPINK, Starbucks provides the perfect platform to celebrate their favorite group and indulge in a one-of-a-kind experience that pays homage to the captivating world of K-pop.
So, fellow Blinks in Singapore, get ready to immerse yourselves in the magic of BLACKPINK and Starbucks! This collaboration promises to be an exhilarating ride filled with music, merchandise, and memories that will last a lifetime. As the BLACKPINK Strawberry Choco Cream Frappuccino takes the center stage, Starbucks stores will be transformed into vibrant hubs of excitement, creativity, and the irresistible charm of BLACKPINK.
It's a celebration of K-pop culture, a toast to Starbucks' love for coffee, and a tribute to the unstoppable force that is BLACKPINK. As the clock ticks closer to the launch date, the anticipation is palpable, and the excitement is building. So, Singaporean Blinks, let's come together and make this collaboration an unforgettable moment in K-pop history, where music, coffee, and the spirit of BLACKPINK intertwine to create magic that will reverberate far beyond the confines of the coffeehouse walls. Let's paint the town black and pink as we unite in our love for BLACKPINK and revel in this extraordinary collaboration that celebrates the power of music and the magic it weaves in our lives.
6. More Than Just Starbucks x Blackpink
Indeed, the collaboration between Starbucks and BLACKPINK goes beyond the realms of coffee and music; it's a celebration of empowerment, individuality, and embracing uniqueness. Both brands share a common mission – to inspire people to be their authentic selves and to embrace their distinctiveness with confidence.
For Starbucks, it has always been about more than just serving coffee; it's about creating a welcoming space where customers can connect, share stories, and be themselves. Just like how every coffee lover has their favorite drink that reflects their personality and taste preferences, Starbucks encourages customers to express themselves boldly through their coffee choices.
With the BLACKPINK Strawberry Choco Cream Frappuccino as the centerpiece of this collaboration, Starbucks is inviting Blinks and coffee enthusiasts alike to indulge in a delightful and unique beverage that mirrors the bold and vibrant style of BLACKPINK. This Frappuccino isn't just a drink; it's an embodiment of individuality, a symbol of embracing one's own preferences, and a celebration of flavor.
Similarly, BLACKPINK, as a trailblazing K-pop group, has been an inspiring force in the music industry, encouraging their fans to embrace their authentic selves and pursue their dreams fearlessly. Their music and performances exude confidence, and they have become role models for millions, empowering them to be true to themselves and to break societal norms.
This collaboration, therefore, is a harmonious blend of two powerful forces that advocate for the celebration of individuality. It encourages customers to embrace their unique tastes and preferences in coffee and in life, just as BLACKPINK encourages their fans to embrace their individuality and shine brightly.
As the BLACKPINK x Starbucks collection launches in selected countries across the Asia Pacific region, the celebration of empowerment and embracing uniqueness takes center stage. Starbucks stores become not just coffeehouses, but also spaces of empowerment, where customers can celebrate their distinctiveness, just as BLACKPINK celebrates their authenticity on the global stage.
The limited-edition merchandise, adorned with BLACKPINK's signature black and pink hues and graffiti motifs, serves as a reminder to cherish one's uniqueness and to find beauty in standing out. The collection features 11 types of drinkware and six lifestyle accessories, giving customers a chance to carry a piece of BLACKPINK's spirit and energy with them in their daily lives.
Furthermore, the presence of Starbucks in various Asian markets, including Singapore, plays an essential role in promoting inclusivity and embracing diversity. As Starbucks and BLACKPINK join forces, they create a unique space where coffee and music merge seamlessly, and where people from different backgrounds can unite in celebration of their shared passions.
This collaboration transcends boundaries, bringing together individuals who share a love for coffee, music, and the vibrant energy of BLACKPINK. It's a reminder that embracing one's uniqueness is a cause for celebration, not just in the coffeehouse, but in every aspect of life.
As Starbucks and BLACKPINK invite customers to embark on this extraordinary journey of self-expression, the message is clear – be yourself, embrace your quirks, and celebrate your uniqueness with confidence. Just as the BLACKPINK Strawberry Choco Cream Frappuccino blends flavors to perfection, let us all find harmony in our diverse identities and come together to celebrate the beauty of being unapologetically ourselves. This collaboration serves as a delightful reminder that there is strength and power in embracing who we are, just as there is joy and satisfaction in savoring every sip of a delicious Frappuccino.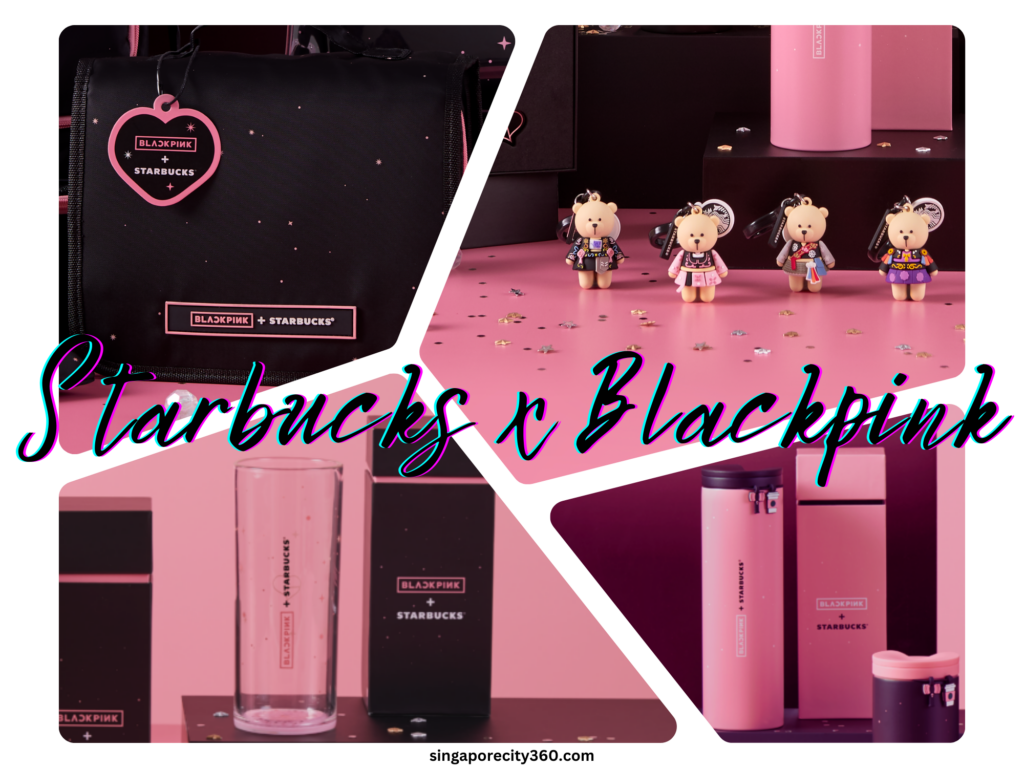 So, to all the coffee-loving Blinks out there, let's raise our Starbucks cups and toast to a collaboration that celebrates the magic of music, the joy of coffee, and the power of embracing our unique selves. Together, let's paint the town black and pink, creating a vibrant tapestry of individuality and unity, as we bask in the spirit of empowerment and the magic of being true to ourselves. Cheers to Starbucks x BLACKPINK – a collaboration that inspires us to be bold, to be authentic, and to embrace our distinctiveness with pride.
7. Time to Get Your Blackpink Merchandise Collection
Calling all Blinks and coffee enthusiasts, mark your calendars for July 25th because it's time to get your BLACKPINK fix! Starbucks and BLACKPINK's sizzling collaboration is here, and it's set to be the hottest event of the year. Head to your nearest Starbucks store on this momentous day and immerse yourself in the electrifying world of BLACKPINK.
First on the agenda is the star of the show – the BLACKPINK Strawberry Choco Cream Frappuccino. Brace yourself for an explosion of flavors as the sweetness of strawberry syrup and the richness of dark chocolate sauce come together in perfect harmony. This delightful concoction is blended with creamy oat milk and adorned with pink whipped cream and a heart-shaped chocolate, truly capturing the essence of BLACKPINK's bright and bold style.
But that's not all! Alongside this delectable drink, prepare to be amazed by the stunning limited-edition merchandise inspired by BLACKPINK's captivating charm. With 11 different drinkware selections, from trendy mugs to sleek tumblers, you'll be spoilt for choice in showcasing your love for BLACKPINK. Each item features mesmerizing black and pink hues, complemented by funky graffiti motifs that exude the group's edgy vibe.
For those looking to add a touch of BLACKPINK to their daily lives, there are six lifestyle items that offer the perfect blend of fashion and functionality. A reusable tote bag makes a bold statement, while a chic yoga mat is the ideal companion for all your workouts. Keep your travel game on point with a stylish passport holder, and don't forget to accessorize with eye-catching keychains.
As you step into your favorite Starbucks store, you'll be greeted by an atmosphere brimming with BLACKPINK's signature authenticity and charm. This collaboration has transformed Starbucks into a BLACKPINK playground, where coffee and charisma intertwine to create an unforgettable experience. Whether you're a dedicated Blackpink fan or just curious about the hype, this is an event you won't want to miss.
With the BLACKPINK Strawberry Choco Cream Frappuccino in hand and decked out in the mesmerizing merchandise, you'll find yourself immersed in a world of music, coffee, and undeniable charisma. It's more than just a collaboration; it's a celebration of individuality, self-expression, and the joy of being part of something extraordinary.
So, get ready to unleash your inner K-pop diva and embrace the dazzling energy of BLACKPINK. Head to Starbucks on July 25th and experience the perfect blend of coffee and charisma that this collaboration has to offer. Whether you're a coffee lover, a music enthusiast, or simply looking for a dose of excitement, this collaboration promises to leave you with unforgettable memories and a newfound appreciation for the magic that happens when two iconic forces come together.
Don't wait! Gather your fellow Blinks, coffee connoisseurs, and friends to join in this sensational celebration. Let's toast to the BLACKPINK x Starbucks collaboration, where coffee and music intertwine, and where we are all encouraged to express ourselves boldly, unapologetically, and with flair. It's time to indulge in the spirit of BLACKPINK, savor the richness of the Frappuccino, and make unforgettable memories at Starbucks – the stage for this extraordinary fusion of coffee and charisma.
Starbucks x Blackpink Merchandicse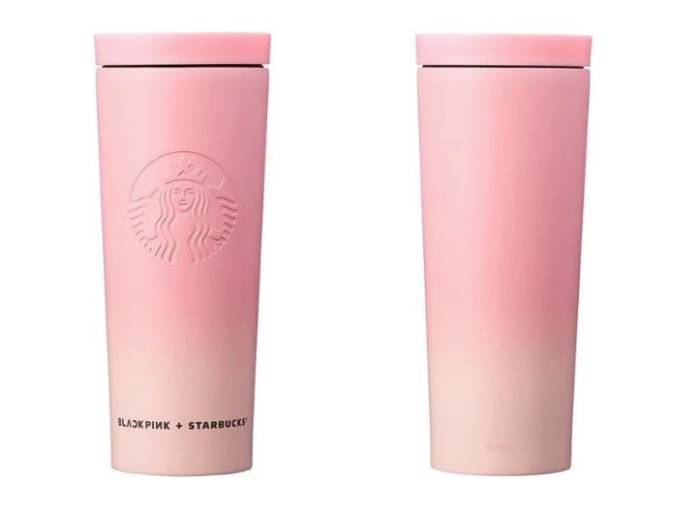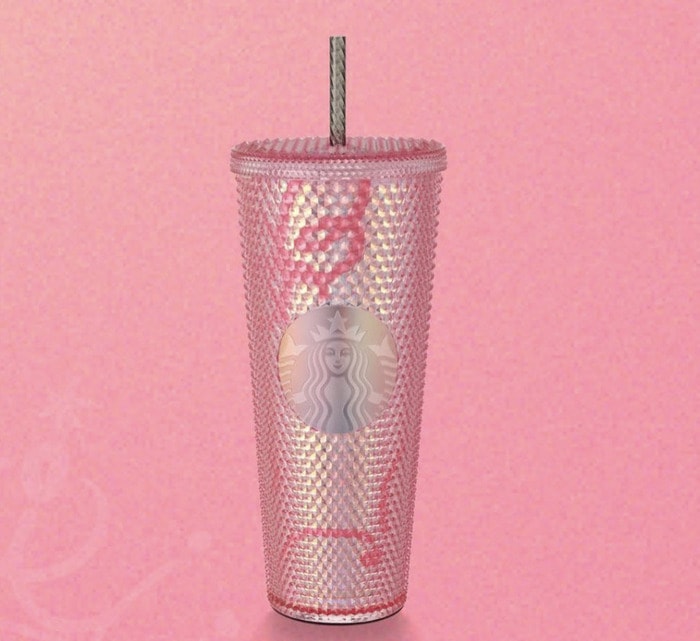 ---
Discovering ALL Starbucks store in Singapore
"Care to Guess? The Count of Starbucks Stores in Singapore Unveiled!"
At Singaporecity360.com, our dedicated team has painstakingly compiled a comprehensive list of all the Starbucks stores scattered across the island. With great attention to detail, we have meticulously grouped these Starbucks locations based on their proximity to the nearest MRT stations, making it easier for you to locate your favorite coffee spot conveniently.
Don't miss out on this extraordinary collaboration between Starbucks X Blackpink! Make your way to the selected Starbucks stores offering the limited edition merchandise, and celebrate your passion for both coffee and K-pop with these exclusive treasures. However, it's important to note that this fabulous merchandise is available only at selected Starbucks stores.
So, what are you waiting for? Embrace the adventure of discovering your nearest Starbucks store and indulging in a delightful coffee journey. Savor the rich flavors, relish the sweet treats, and immerse yourself in the Blackpink X Starbucks magic – available only at selected stores.
| Number | Store Name | Address | Opening Hours | Nearest MRT Station |
| --- | --- | --- | --- | --- |
| 1 | 100 AM | 100 Tras Street #01-05, 100 AM, Singapore 079027 | 07:30 AM to 10:00 PM | Tanjong Pagar MRT Station |
| 2 | 20 Anson Road | 20 Anson Road #01-02, Singapore 079912 | 07:00 AM to 09:00 PM | Tanjong Pagar MRT Station |
| 3 | 25 North Bridge Road (Formerly EFG Building) | 25 North Bridge Road #01-01, Singapore 179104 | 07:30 AM to 07:00 PM | City Hall MRT Station |
| 4 | 313@Somerset | 313 Orchard Road #02-38/39, 313@somerset, Singapore 238895 | 08:00 AM to 11:00 PM | Somerset MRT Station |
| 5 | 6 Battery Road | 6 Battery Road #01-05, Singapore 049909 | 07:30 AM to 09:00 PM | Raffles Place MRT Station |
| 6 | 78 Shenton Way | 78 Shenton Way #01-02, Singapore 079120 | 07:30 AM to 06:00 PM | Tanjong Pagar MRT Station |
| 7 | Airport Terminal 1 Transit | Departure / Transit Lounge East #02-66, Terminal 1 Singapore Changi Airport, Singapore 819642 | 24h | Changi Airport MRT Station |
| 8 | Airport Terminal 1 Transit Kiosk | Departure / Transit Lounge East #02-59, Terminal 1 Singapore Changi Airport, Singapore 819642 | 24h | Changi Airport MRT Station |
| 9 | Airport Terminal 2 Departure Hall | 60 Airport Boulevard #02-33, Departure Hall Terminal 2 Singapore Changi Airport, Singapore 819643 | 24h | Changi Airport MRT Station |
| 10 | Airport Terminal 2 Transit Hall | Departure / Transit Lounge North Level 2, Unit No. 02-158, Terminal 2 Singapore Changi Airport, Singapore 819643 | 06:30 AM to 11:00 PM | Changi Airport MRT Station |
| 11 | Airport Terminal 3 Departure Hall | 65 Airport Boulevard #02-90, Departure Hall Level 2 Singapore Changi Airport, Singapore 819643 | 24h | Changi Airport MRT Station |
| 12 | Airport Terminal 4 | 10 Airport Boulevard Departure / Check-in Hall #02-04, Terminal 4 Singapore Changi Airport, Singapore 819665 | 24h | Changi Airport MRT Station |
| 13 | Anchorpoint | 370 Alexandra Road #01-05/06, Anchorpoint Shopping Centre, Singapore 159953 | 08:00 AM to 10:00 PM | Redhill MRT Station |
| 14 | Ang Mo Kio Hub | 53 Ang Mo Kio Avenue 3 #B1-65, Ang Mo Kio Hub, Singapore 569933 | 24h | Ang Mo Kio MRT Station |
| 15 | Aperia Mall | 12 Kallang avenue #01-26, Aperia, Singapore 339511 | 07:30 AM to 05:00 PM | Lavender MRT Station |
| 16 | Asia Square Tower 2 | 12 Marina View #02-22, Asia Square Tower II, Singapore 018961 | 07:00 AM to 09:00 PM | Downtown MRT Station |
| 17 | Bedok Mall | 311 New Upper Changi Road #01-92/93, Bedok Mall, Singapore 467360 | 07:30 AM to 10:30 PM | Bedok MRT Station |
| 18 | Biopolis | 70 Biopolis Street #01-03, Singapore 138547 | 07:30 AM to 07:00 PM | Buona Vista MRT Station |
| 19 | Bird Paradise | 20 Mandai Road #02-05, Singapore 729825 | 08:00 AM to 08:00 PM | Choa Chu Kang MRT Station |
| 20 | Bishan Community Club | 51 Bishan Street 13 #01-02, Bishan Community Club, Singapore 579799 | 07:30 AM to 12:00 AM | Bishan MRT Station |
| 21 | Bugis Junction | 230 Victoria Street #01-106, Bugis Junction, Singapore 188021 | 07:30 AM to 10:30 PM | Bugis MRT Station |
| 22 | Bugis+ | 201 Victoria Street #02-12/13, Bugis+, Singapore 188067 | 08:00 AM to 10:00 PM | Bugis MRT Station |
| 23 | Bukit Panjang Plaza | 1 Jelebu Road #02-09/09A, Bukit Panjang Plaza, Singapore 677743 | 08:00 AM to 10:30 PM | Bukit Panjang MRT Station |
| 24 | Canberra Plaza | 133 Canberra View #01-06, Canberra Plaza, Singapore 750130 | 07:30 AM to 12:00 AM | Canberra MRT Station |
| 25 | Capital Tower | 168 Robinson Road #01-01/02, Capital Tower, Singapore 068912 | 07:00 AM to 09:00 PM | Tanjong Pagar MRT Station |
| 26 | Centrepoint | 176 Orchard Road #01-41/42, Centrepoint, Singapore 238843 | 08:00 AM to 10:00 PM | Somerset MRT Station |
| 27 | Changi City Point | 5 Changi Business Park Central 1 #01-25, Changi City Point, Singapore 486038 | 07:30 AM to 10:00 PM | Expo MRT Station |
| 28 | Changi General Hospital | 2 Simei Street 3 Level 1 Main Atrium, Changi General Hospital, Singapore 529889 | 07:30 AM to 10:00 PM | Simei MRT Station |
| 29 | Chinatown Point | 133 New Bridge Road #01-08, Chinatown Point, Singapore 059413 | 07:30 AM to 10:00 PM | Chinatown MRT Station |
| 30 | Cintech IV | 79 Science Park Drive #01-03, Cintech IV, Singapore 118264 | 07:30 AM to 05:30 PM | Kent Ridge MRT Station |
| 31 | City House | 36 Robinson Road #01-02, City House, Singapore 068877 | 07:30 AM to 08:00 PM | Raffles Place MRT Station |
| 32 | City Square Mall | 180 Kitchener Road #01-38, City Square Mall, Singapore 208539 | 07:30 AM to 12:00 AM | Farrer Park MRT Station |
| 33 | CityLink Mall | One Raffles Link #B1-15/17, Citylink Mall, Singapore 039393 | 08:00 AM to 06:00 PM | City Hall MRT Station |
| 34 | Clementi Mall | 3155 Commonwealth Avenue West #03-K1/K3, Clementi Mall, Singapore 129588 | 07:30 AM to 10:00 PM | Clementi MRT Station |
| 35 | Compass One | 1 Sengkang Square #01-06, Compass One, Singapore 545078 | 08:00 AM to 10:00 PM | Sengkang MRT Station |
| 36 | Concourse | 300 Beach Road 1st Storey Lobby, The Concourse, Singapore 199555 | 07:30 AM to 06:00 PM | City Hall MRT Station |
| 37 | Coronation Shopping Plaza | 587 Bukit Timah Road #01-03, Coronation Shopping Plaza, Singapore 269707 | 07:30 AM to 10:00 PM | Botanic Gardens MRT Station |
| 38 | Delfi Orchard | 402 Orchard Road #01-01, Singapore 238876 | 07:30 AM to 10:00 PM | Orchard MRT Station |
| 39 | Downtown East | 1 Pasir Ris Close #02-332, Downtown East, Singapore 519599 | 08:00 AM to 10:00 PM | Pasir Ris MRT Station |
| 40 | East Point Mall | 3 Simei Street 6 #01-K4, East Point Mall, Singapore 528833 | 07:30 AM to 10:00 PM | Simei MRT Station |
| 41 | Far East Square | 40 Pekin Street #01-01, Far East Square, Singapore 048770 | 07:30 AM to 07:00 PM | Chinatown MRT Station |
| 42 | Fusionopolis (Connexis) | 1 Fusionopolis Way #01-07 / #02-14, Singapore 138632 | 07:00 AM to 09:00 PM | One-North MRT Station |
| 43 | Gardens by the Bay | 18 Marina Gardens Drive #02-03, Gardens by the Bay, Singapore 018953 | 08:00 AM to 10:00 PM | Bayfront MRT Station |
| 44 | Gateway | 150 Beach Road #01-01, The Gateway West, Singapore 189720 | 07:30 AM to 06:00 PM | Bugis MRT Station |
| 45 | Gleneagles Hospital | 6A Napier Road #02-27/30, Gleneagles Hospital, Singapore 258500 | 07:30 AM to 09:00 PM | Orchard MRT Station |
| 46 | Great World City | 1 Kim Seng Promenade #02-K104/105/106, Great World City, Singapore 237994 | 07:30 AM to 11:00 PM | Great World MRT Station |
| 47 | Guoco Tower (Formerly Tanjong Pagar Centre) | 7 Wallich Street #01-08, Singapore 078884 | 07:00 AM to 09:00 PM | Harbourfront MRT Station |
| 48 | Harbourfront Centre | 1 Maritime Square #01-76/77, Harbourfront Centre, Singapore 099253 | 07:30 AM to 09:00 PM | Harbourfront MRT Station |
| 49 | Hillion Mall | 17 Petir Road #B1-28/29/30, Hillion Mall, Singapore 678278 | 07:30 AM to 10:00 PM | Bukit Panjang MRT Station |
| 50 | HillV2 | 4 Hillview Rise #01-05, HillV2, Singapore 667979 | 08:00 AM to 10:00 PM | Hillview MRT Station |
| 51 | HomeTeamNS | 2 Bukit Batok West Ave 7 #01-01/02/03, HomeTeamNS Bukit Batok Clubhouse, Singapore 659003 | 08:00 AM to 10:00 PM | Bukit Batok MRT Station |
| 52 | Hong Leong Building | 16 Raffles Quay #01-01, Hong Leong Building, Singapore 048581 | 07:30 AM to 08:00 PM | Raffles Place MRT Station |
| 53 | Hougang 1 (Street 91) | 1 Hougang Street 91 #01-41, Hougang 1, Singapore 538692 | 08:00 AM to 11:00 PM | Hougang MRT Station |
| 54 | Hougang Mall (Near Hougang MRT station) | 90 Hougang Avenue 10 #02-11/19, Hougang Mall, Singapore 538766 | 08:00 AM to 10:00 PM | Hougang MRT Station |
| 55 | ION Orchard | 238 Orchard Boulevard #B3-59, ION Orchard, Singapore 238801 | 08:00 AM to 10:30 PM | Orchard MRT Station |
| 56 | Jalan Jamal (Siglap) | 3 Jalan Jamal, Singapore 457602 | 07:30 AM to 12:00 AM | Bedok MRT Station |
| 57 | Jelita | 293 Holland Road #02-18, Jelita Shopping Center, Singapore 278628 | 07:30 AM to 09:00 PM | Holland Village MRT Station |
| 58 | JEM | 50 Jurong Gateway Road #01-02, JEM, Singapore 608549 | 07:30 AM to 10:30 PM | Jurong East MRT Station |
| 59 | Jewel Changi Airport | 78 Airport Boulevard #02-204, Jewel Changi Airport, Singapore 819666 | 24h | Changi Airport MRT Station |
| 60 | Jurong Lake Gardens (Lakeside House) | 106 Yuan Ching Road #01-01, Lakeside House, Jurong Lake Gardens, Singapore 619616 | 07:30 AM to 11:00 PM | Boon Lay MRT Station |
| 61 | Jurong Point | 63 Jurong West Central 3 #03-52/52A, Jurong Point, Singapore 648331 | 24h | Boon Lay MRT Station |
| 62 | Kallang Leisure Park | 5 Stadium Walk #01-11, Leisure Park Kallang, Singapore 397693 | 08:00 AM to 10:00 PM | Stadium MRT Station |
| 63 | Kallang Wave Mall | 1 Stadium Place #01-56, Kallang Wave Mall, Singapore 397628 | 08:00 AM to 09:00 PM | Stadium MRT Station |
| 64 | Kampung Admiralty | 676 Woodlands Drive 71 #01-02, Kampung Admiralty, Singapore 730676 | 07:30 AM to 11:00 PM | Admiralty MRT station |
| 65 | Katong Square | 86 East Coast Road #01-02, Conservation Building Katong Square, Singapore 428788 | 08:00 AM to 11:30 PM | Paya Lebar MRT Station |
| 66 | Keat Hong Community Club | 2 Choa Chu Kang Loop #01-04, Keat Hong Community Club, Singapore 689687 | 24h | Choa Chu Kang MRT Station |
| 67 | Kinex (Formerly OneKM Shopping Mall) | 11 Tanjong Katong Road #01-17/18/19, Singapore 437157 | 08:00 AM to 11:00 PM | Tanjong Pagar MRT Station |
| 68 | Kopitiam City | 277c Compassvale Link #01-13 (Shop 2A), Singapore 543277 | 07:30 AM to 12:00 AM | Buangkok MRT Station |
| 69 | Lazada One | 51 Bras Basah Road #01-06, Lazada One, Singapore 189554 | 07:30 AM to 09:00 PM | City Hall MRT Station |
| 70 | Liat Towers | 541 Orchard Road #01-01A, Liat Towers, Singapore 238881 | 07:30 AM to 12:00 AM | Orchard MRT Station |
| 71 | Mapletree Business City (Mapletree @ 20) | 20 Pasir Panjang Road #02-11, Mapletree Business City, Singapore 117439 | 07:30 AM to 05:00 PM | Labrador Park MRT Station |
| 72 | Mapletree Business City 2 (Mapletree @ 40) | 40 Pasir Panjang Road #02-42, Mapletree Business City, Singapore 117383 | 07:30 AM to 04:00 PM | Labrador Park MRT Station |
| 73 | Marina Bay Link Mall | 8A Marina Boulevard #B2-38-36, Marina Bay Link Mall, Singapore 018984 | 07:00 AM to 09:00 PM | Downtown MRT Station |
| 74 | Marina Bay Sands | 2 Bayfront Avenue #B2-56, The Shoppes at Marina Bay Sands, Singapore 018972 | 08:00 AM to 12:00 AM | Bayfront MRT Station |
| 75 | Marina Square | 6 Raffles Boulevard #03-217/218, Marina Square, Singapore 039594 | 08:00 AM to 10:00 PM | City Hall MRT Station |
| 76 | Millenia Walk | 9 Raffles Boulevard #01-K7/K11/K12/K13, Millenia Walk, Singapore 039596 | 07:30AM to 10:00PM | Promenade MRT Station |
| 77 | Mt Elizabeth Novena Hospital | 38 Irrawaddy Road #01-14, Mount Elizabeth Novena Hospital, Singapore 329563 | 07:30 AM to 08:00 PM | Novena MRT Station |
| 78 | NEX | 23 Serangoon Central #02-K01/02, NEX, Singapore 556083 | 07:30 AM to 10:00 PM | Serangoon MRT Station |
| 79 | Ng Teng Fong General Hospital | 1 Jurong East Street 21 #02-08, Ng Teng Fong General Hospital Tower A, Singapore 609606 | 7:00:00 AM to 09:00 PM | Jurong East MRT Station |
| 80 | Northpoint City | 930 Yishun Ave 2 #01-07/08, Northpoint City North Wing, Singapore 769098 | 24h | Yishun MRT Station |
| 81 | Novena Square (Office Tower) | 238 Thomson Road #02-K7/K8, Novena Square, Singapore 307683 | 07:00 AM to 10:00 PM | Novena MRT Station |
| 82 | NTU North Spine | 76 Nanyang Drive #01-06, NTU North Spine, Singapore 637331 | 08:00 AM to 08:00 PM | Pioneer MRT Station |
| 83 | NUS Techno Edge | 3A Engineering Drive 2 Techno Edge Level 3 Unit C1-01-01, Faculty of Engineering (NUS), Singapore 117275 | 08:00 AM to 05:00 PM | Clementi MRT Station |
| 84 | NUS University Town | 8 College Avenue West #B1-01, University Town (Education Resource Centre), Singapore 138608 | 08:00 AM to 09:00 PM | Kent Ridge MRT Station |
| 85 | NUS Wet Science Building | 4 Science Drive 2, Wet Science Building Faculty Of Science, National University of Singapore, Singapore 117544 | 08:00 AM to 05:00 PM | Dover MRT Station |
| 86 | Oasis Terraces | 681 Punggol Drive #02-35, Oasis Terraces, Singapore 820681 | 08:00 AM to 10:00 PM | Oasis MRT Station |
| 87 | OCBC Centre | 63 Chulia Street #01-01A/01B, OCBC Centre East, Singapore 049514 | 07:00 AM to 09:00 PM | Raffles Place MRT Station |
| 88 | One Fullerton | 1 Fullerton Road #01-04, One Fullerton, Singapore 049213 | 07:30 AM to 10:30 PM | Raffles Place MRT Station |
| 89 | One George | 1 George Street #01-02, Singapore 049145 | 07:30 AM to 06:00 PM | Clarke Quay MRT Station |
| 90 | One@KentRidge | 1 Lower Kent Ridge Road #03-12, One@Kentridge, Singapore 119082 | 06:30 AM to 09:00 PM | Kent Ridge MRT Station |
| 91 | Orchard Cineleisure | 8 Grange Road #01-K1, Cathay Cineleisure Orchard, Singapore 239695 | 08:00 AM to 12:00 AM | Somerset MRT Station |
| 92 | Orchard Gateway | 277 Orchard Road #B2-04, Orchard Gateway, Singapore 238858 | 08:00 AM to 10:30 PM | Somerset MRT Station |
| 93 | Our Tampines Hub | 1 Tampines Walk, Our Tampines Hub #01-104, Singapore 528523 | 07:30 AM to 12:00 AM | Tampines MRT Station |
| 94 | Pacific Plaza | 9 Scotts Road #01-01A, Pacific Plaza, Singapore 228210 | 07:30 AM to 10:30 PM | Orchard MRT Station |
| 95 | Paragon | 290 Orchard Road #B1-34, Paragon Shopping Centre, Singapore 238859 | 07:30 AM to 10:00 PM | Orchard MRT Station |
| 96 | Parkland Green | 920 East Coast Parkway #01-17, Parkland Green, Singapore 449875 | 07:30 AM to 10:30 PM | Tanah Merah MRT Station |
| 97 | Parkway Parade | 80 Marine Parade Road #01-10A/B, Parkway Parade, Singapore 449269 | 07:30 AM to 10:00 PM | Paya Lebar MRT Station |
| 98 | Paya Lebar Quarter | 10 Paya Lebar Road #01-14, Paya Lebar Quarter, Singapore 409057 | 07:30 AM to 10:30 PM | Paya Lebar MRT Station |
| 99 | Plaza 8 | 1 Changi Business Park Crescent #01-17, Plaza 8 @ CBP, Singapore 486025 | 07:30 AM to 07:00 PM | Expo MRT Station |
| 100 | Plaza Singapura | 68 Orchard Road #01-53, Plaza Singapura, Singapore 238839 | 24h | Dhoby Ghaut MRT Station |
| 101 | Raffles City (Level 2) | 252 North Bridge Road #02-34, Raffles City Shopping Centre, Singapore 179103 | 07:30 AM to 10:00 PM | City Hall MRT Station |
| 102 | Republic Plaza | 9 Raffles Place #01-15/16, Republic Plaza, Singapore 048619 | 07:00 AM to 09:00 PM | Raffles Place MRT Station |
| 103 | Resorts World Sentosa | 28 Sentosa Gateway #01-202, Singapore 098138 | 07:30 AM to 09:00 PM | Vivocity MRT Station |
| 104 | River Wonders | 80 Mandai Lake Road, River Wonders, Singapore 729826 | 09:30 AM to 07:00 PM | Mandai MRT Station |
| 105 | Rochester Park | 37 Rochester Drive, Rochester Park, Singapore 138640 | 07:30 AM to 11:00 PM | Buona Vista MRT Station |
| 106 | Samsung Hub | 30 Pasir Panjang Road #17-31/32, Samsung Hub @ Mapletree Business City, Singapore 117440 | 07:30 AM to 04:30 PM | Labrador Park MRT Station |
| 107 | Science Park II | 45 Science Park Road #01-01, Singapore 117407 | 07:30 AM to 05:30 PM | Kent Ridge MRT Station |
| 108 | Seletar Mall | 33 Sengkang West Avenue #01-15/16, The Seletar Mall, Singapore 797653 | 08:00 AM to 12:00 AM | Sengkang MRT Station |
| 109 | Sentosa (Imbiah Lookout) | 42 Imbiah Road #01-K1, Singapore 099701 | 10:00 AM to 06:00 PM | Vivocity MRT Station |
| 110 | SIM | 461 Clementi Road Block C Unit C.1.07, Singapore Institute of Management, Singapore 599491 | 07:30 AM to 08:00 PM | Clementi MRT Station |
| 111 | Singapore Land Tower | 50 Raffles Place #01-02B, Singapore Land Tower, Singapore 048623 | 07:00 AM to 09:00 PM | Raffles Place MRT Station |
| 112 | Singapore Management University | 80 Stamford Road #B1-61A, School Of Information Systems, Singapore 178902 | 08:00 AM to 04:30 PM | Bras Basah MRT Station |
| 113 | Singapore Polytechnic | 500 Dover Road Food Court 5, Singapore Polytechnic, Singapore 139651 | 08:00 AM to 05:00 PM | Dover MRT Station |
| 114 | SingHealth Tower | 10 Hospital Boulevard #01-02, SingHealth Tower, Singapore 168582 | 07:00 AM to 09:00 PM | Outram Park MRT Station |
| 115 | Sun Plaza | 30 Sembawang Drive #01-22, Sun Plaza, Singapore 757713 | 07:30 AM to 12:00 AM | Sembawang MRT Station |
| 116 | Suntec City Tower 3 (Level 2) | 3 Temasek Boulevard #02-613/614, Suntec City Mall Tower 3 (Level 2), Singapore 038983 | 07:30 AM to 10:00 PM | Esplanade MRT Station |
| 117 | Suntec City Tower 5 (Level 1) | 3 Temasek Boulevard #01-433, Suntec City Mall Tower 5 (Level 1), Singapore 038983 | 07:30 AM to 10:00 PM | Esplanade MRT Station |
| 118 | Takashimaya | 391A Orchard Road #B1-01, Takashimaya Shopping Centre, Singapore 238873 | 08:00 AM to 09:30 PM | Orchard MRT Station |
| 119 | Tampines Mall | 4 Tampines Central 5 #01-50, Tampines Mall, Singapore 529510 | 07:30 AM to 12:00 AM | Tampines MRT Station |
| 120 | Tampines West Community Club | 5 Tampines Ave 3 #01-09, Tampines West Community Club, Singapore 529705 | 07:30 AM to 09:30 PM | Tampines West MRT Station |
| 121 | Tanglin Mall | 163 Tanglin Road #01-113/114, Tanglin Mall, Singapore 247933 | 07:00 AM to 10:00 PM | Orchard MRT Station |
| 122 | Tekka Place | 2 Serangoon Road #01-06/07/08/29, Tekka Place, Singapore 218227 | 08:00 AM to 09:00 PM | Little India MRT Station |
| 123 | The Cathay | 2 Handy Road #01-05, The Cathay, Singapore 229233 | 08:00 AM to 10:00 PM | Dhoby Ghaut MRT Station |
| 124 | The Metropolis | 9 North Buona Vista Drive #01-13/14, The Metropolis, Singapore 138588 | 07:00 AM to 08:30 PM | Buona Vista MRT Station |
| 125 | The Poiz Centre | 51 Upper Serangoon Road #01-02, The Poiz Centre, Singapore 347697 | 08:00 AM to 11:00 PM | Potong Pasir MRT Station |
| 126 | The Rail Mall | 384 Upper Bukit Timah Road, The Rail Mall, Singapore 678042 | 08:00 AM to 10:00 PM | Hillview MRT Station |
| 127 | The Woodleigh Mall | 11 Bidadari Park Drive #01-01, The Woodleigh Mall, Singapore 367803 | 08:00 AM to 10:00 PM | Woodleigh MRT Station |
| 128 | Tiong Bahru Plaza | 302 Tiong Bahru Road #01-111, Tiong Bahru Plaza, Singapore 168732 | 07:30 AM to 12:00 AM | Tiong Bahru MRT Station |
| 129 | Toa Payoh HDB Hub | 490 Lorong 6 Toa Payoh #01-14, Singapore 310490 | 07:30 AM to 11:00 PM | Toa Payoh MRT Station |
| 130 | UE Square | 83 Clemenceau Ave #01-31, UE Square, Singapore 239918 | 07:30 AM to 10:00 PM | Fort Canning MRT Station |
| 131 | United Square | 101 Thomson Road #01-01, United Square, Singapore 307591 | 07:30 AM to 10:30 PM | Novena MRT Station |
| 132 | Universal Studios Singapore | 30 Sentosa Gateway #01-309, Singapore 098140 | 11:00 AM to 06:00 PM | Vivocity MRT Station |
| 133 | Valley Point | 491 River Valley Road #01-16, Valley Point Shopping Centre, Singapore 248371 | 07:30 AM to 10:00 PM | Redhill MRT Station |
| 134 | VivoCity | 1 Harbourfront Walk #01-43, Vivocity, Singapore 098585 | 08:00 AM to 10:30 PM | Harbourfront MRT Station |
| 135 | Waterway Point | 83 Punggol Central #01-67, Waterway Point West Wing, Singapore 828761 | 08:00 AM to 10:30 PM | Punggol MRT Station |
| 136 | West Coast Plaza | 154 West Coast Road #01-01, West Coast Plaza, Singapore 127371 | 08:00 AM to 10:00 PM | Clementi MRT Station |
| 137 | West Mall | 1 Bukit Batok Central Link #01-32, Westmall, Singapore 658713 | 08:00 AM to 10:00 PM | Bukit Batok MRT Station |
| 138 | Westgate | 3 Gateway Drive #02-04/04A, Westgate, Singapore 608532 | 07:00 AM to 10:30 PM | Jurong East MRT Station |
| 139 | Wheelock Place | Wheelock Place #B1-01, Singapore 238880 | 08:00 AM to 10:00 PM | Orchard MRT Station |
| 140 | White Sands | 1 Pasir Ris Central Street 3 #01-21/22/23, White Sands, Singapore 518457 | 07:30 AM to 10:00 PM | Pasir Ris MRT Station |
| 141 | Wilkie Edge | 8 Wilkie Road #01-19/20, Wilkie Edge, Singapore 228095 | 07:30 AM to 09:00 PM | Dhoby Ghaut MRT Station |
| 142 | Wisma Atria | 435 Orchard Road #03-35 to #03-40, Wisma Atria, Singapore 238877 | 08:00 AM to 10:00 PM | Orchard MRT Station |
| 143 | Woodlands Civic Centre | 900 South Woodlands Drive #02-09, Woodlands Civic Centre, Singapore 730900 | 07:30 AM to 11:00 PM | Woodlands MRT Station |
| 144 | Woodlands Xchange (Woodlands MRT) | 30 Woodlands Avenue 2 #01-07/08/15, Singapore 738343 | 07:00 AM to 11:00 PM | Woodlands MRT Station |
| 145 | YewTee Point | 21 Choa Chu Kang North 6 #01-16, YewTee Point, Singapore 689578 | 07:30 AM to 10:00 PM | Yew Tee MRT Station |
| 146 | Zhongshan Mall | 20 Ah Hood Road #01-18A, Zhongshan Mall, Singapore 329984 | 08:00 AM to 10:00 PM | Novena MRT Station |