Planning a trip to Singapore? Discover how to make the most of your budget while experiencing all that this vibrant city has to offer. In this comprehensive guide, we will explore various strategies and insights to help you save money without compromising on your travel experience. From affordable dining options to budget-friendly transportation and accommodation, Singapore offers numerous opportunities to enjoy its attractions while keeping your expenses in check.
Eat at Hawker Centers: Embrace Affordable Gastronomy
1.1 Why Choose Hawker Centers for Budget Dining:
Experience Singapore's culinary delights without breaking the bank by visiting hawker centers. These bustling food markets offer a wide range of authentic local dishes at affordable prices, making them a popular choice among locals and tourists alike.
1.2 Best Hawker Centers in Singapore:
Maxwell Food Centre
Lau Pa Sat
Chinatown Complex Food Centre
Old Airport Road Food Centre
Opt for Cheaper Transport Options:
2.1 Efficient Public Transportation System:
Singapore's public transportation system, including the MRT (Mass Rapid Transit) and buses, provides a cost-effective way to get around the city.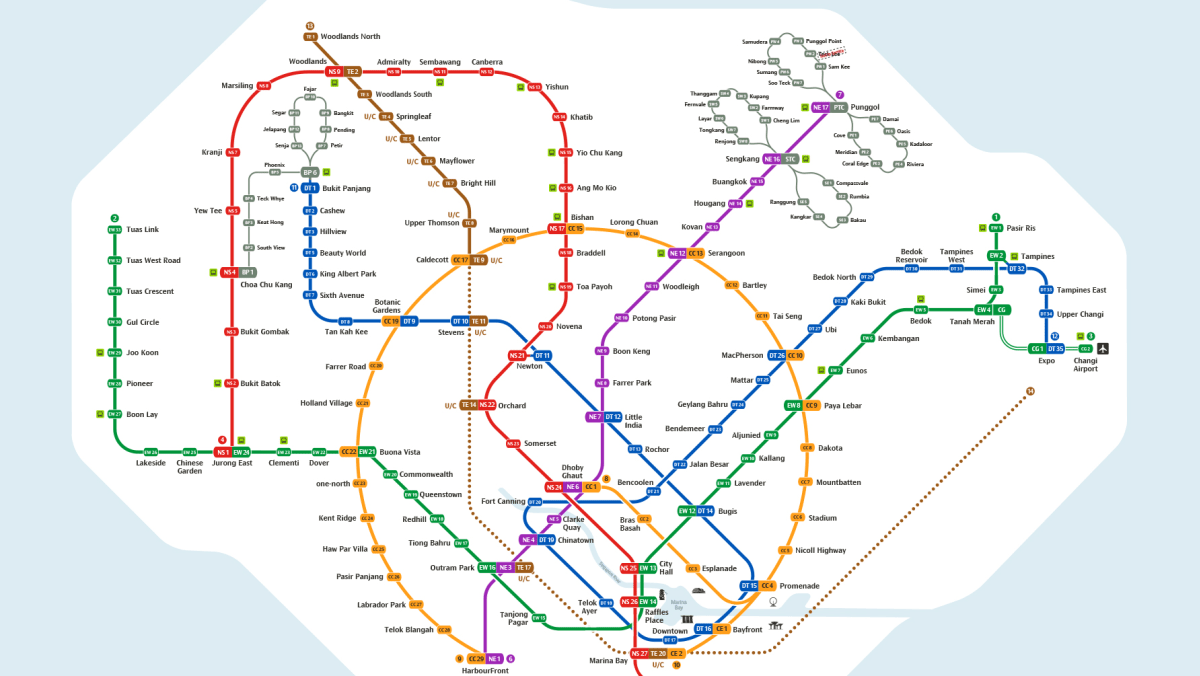 With an extensive network and frequent services, public transport offers convenience and affordability. To enhance your travel experience, consider downloading the following recommended apps from the App Store or Play Store:
Singapore MRT and LRT Offline: This app provides comprehensive information on the MRT network, including route maps, train timings, and fare calculators. It helps you plan your journey and navigate the MRT system efficiently.
MyTransport.SG: For convenient bus travel, this official app from Land Transport Authority offers real-time bus arrival timings, route maps, and bus stop locations. It helps you track bus schedules and optimize your commuting time.
If you prefer ride-hailing services, the following apps are popular in Singapore:
Grab: Download the Grab app to access a wide range of ride-hailing services, including taxis, private cars, and shared rides. Grab offers competitive pricing, reliable service, and various payment options.
Gojek: Gojek is another popular ride-hailing app that provides a range of services, including transportation, food delivery, and courier services. With Gojek, you can easily book rides and enjoy a convenient and affordable way to navigate the city.
TADA: TADA is a local ride-hailing app that offers competitive fares and reliable transportation options. It provides an alternative to traditional ride-hailing services and focuses on customer satisfaction and driver welfare.
By downloading these recommended apps, you can choose between public transportation and ride-hailing services based on your preferences and travel needs. Whether you opt for the convenience of public transport or the flexibility of ride-hailing, these apps will enhance your transportation experience in Singapore.
Utilize Free Wi-Fi: Stay Connected Without Extra Charges
3.1 Wi-Fi Hotspots in Singapore:
Stay connected while exploring Singapore without incurring additional data charges by taking advantage of the many free Wi-Fi hotspots available throughout the city. Various establishments such as shopping malls, cafes, libraries, and even public transportation stations often offer complimentary internet access, ensuring you can stay connected wherever you go.
Here are some notable free Wi-Fi hotspots in Singapore:
MRT Stations: Singapore's Mass Rapid Transit (MRT) system not only provides efficient transportation but also offers free Wi-Fi connectivity at many of its stations. Stay connected while commuting and utilize the network to access travel information, check maps, or simply browse the internet.
Orchard Road Shopping Centre: Enjoy free Wi-Fi at renowned shopping destinations such as ION Orchard, where you can stay connected while indulging in retail therapy. Download the ION Orchard app to access their Wi-Fi network effortlessly.
VivoCity: As one of Singapore's largest shopping malls, VivoCity provides free Wi-Fi for shoppers to browse, stay connected, and access useful information during their visit.
Changi Airport: Singapore's world-class airport, Changi Airport, offers complimentary Wi-Fi throughout its terminals. Stay connected before and after your flight, and make use of online services, such as flight updates, travel information, and more.
Libraries: Singapore's public libraries are not just places for reading and studying but also offer free Wi-Fi for visitors. Access online resources, catch up on emails, or simply browse the internet during your library visit.
McDonald's: Many McDonald's outlets in Singapore provide free Wi-Fi for customers. Grab a meal, connect to their network, and enjoy staying connected while enjoying your favorite fast food.
Starbucks: The popular coffee chain, Starbucks, is known for its free Wi-Fi service. Relax with a cup of coffee and use their network to browse the internet or catch up on work.
Coffee Bean & Tea Leaf: Another coffee chain, Coffee Bean & Tea Leaf, offers complimentary Wi-Fi at selected outlets. Sip on your favorite beverage while staying connected and enjoying a cozy environment.
National Gallery Singapore: Explore art and culture while staying connected with free Wi-Fi at the National Gallery Singapore. Capture stunning artworks and share them instantly with your friends.
Singapore Sports Hub: Stay connected even during sporting events at the Singapore Sports Hub, which provides free Wi-Fi access to visitors. Share your excitement with others and stay updated with the latest scores.
3.2 Convenient Access to Information:
With free Wi-Fi in Singapore, you can conveniently access a wealth of information at your fingertips. Stay up-to-date with the latest news, check weather forecasts, explore local attractions, and discover hidden gems in the city. Whether you need directions, recommendations, or general knowledge, free Wi-Fi enables you to stay informed and make the most of your travel experience.
3.3 Seamless Communication:
Free Wi-Fi allows for seamless communication with your travel companions, family, and friends. Stay connected through messaging apps, VoIP calls, or video chats without worrying about expensive roaming charges or data usage. Share your experiences, coordinate meetups, and stay in touch throughout your journey in Singapore.
3.4 Instant Sharing of Memories:
Capture your memorable moments in Singapore and instantly share them with loved ones through social media platforms. With free Wi-Fi, you can upload photos and videos in real-time, allowing your friends and family to join in your adventures virtually. Share the beauty of the places you visit, the delicious food you try, and the unforgettable experiences you encounter.
By utilizing the available free Wi-Fi hotspots in Singapore, including MRT stations, shopping malls, cafes, and other establishments, you gain convenient access to information, seamless communication, easy access to online services, and the ability to instantly share your travel memories. Stay connected throughout your journey and make the most of your time in this vibrant city.
Explore Singapore's Green Spaces: Embrace Nature's Beauty for Free or at a Low Entrance Fee
Singapore offers a wealth of green spaces where you can immerse yourself in nature's beauty without breaking the bank. From free-entry parks to those with a minimal entrance fee, these destinations allow you to appreciate Singapore's commitment to preserving its natural heritage. Let's discover some of the best green spaces that offer stunning landscapes and captivating experiences.
4.1 Singapore Botanic Gardens (Free Entry):
Step into the Singapore Botanic Gardens, a serene oasis in the heart of the city, where entry is free. Lose yourself amidst lush greenery, vibrant flowers, and tranquil lakes. Explore the Symphony Lake, take a leisurely walk through the various gardens, and don't miss the chance to visit the National Orchid Garden (admission fee applies), showcasing a breathtaking collection of orchids.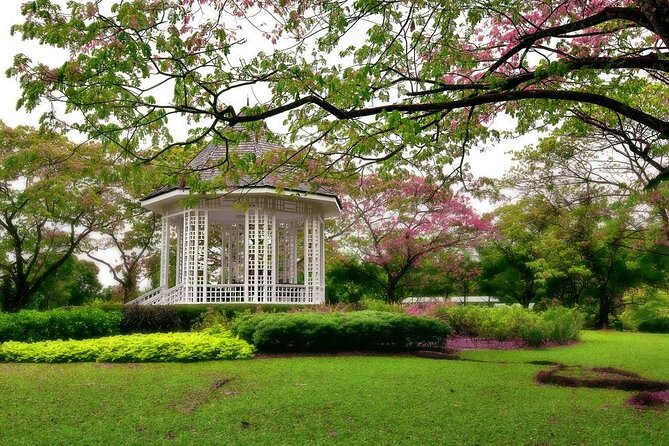 4.2 MacRitchie Reservoir Park (Free Entry):
For nature enthusiasts and avid hikers, MacRitchie Reservoir Park is a haven of natural beauty and adventure. Entrance to the park is free, allowing you to enjoy its scenic trails, lush rainforest, and mesmerizing reservoir views. Be sure to embark on the iconic TreeTop Walk, a suspension bridge offering panoramic vistas of the surrounding greenery.
4.3 East Coast Park (Free Entry):
Escape to East Coast Park, a coastal paradise that offers a variety of recreational activities for free. Cycle along the dedicated paths, relax on the sandy beach, or have a delightful picnic with loved ones. East Coast Park is a perfect spot to unwind, enjoy beach activities, and savor the coastal charm of Singapore.
4.4 Sungei Buloh Wetland Reserve (Low Entrance Fee):
Discover the enchanting Sungei Buloh Wetland Reserve, where a small entrance fee grants you access to a world teeming with wildlife and natural wonders. Walk along the boardwalks, observe migratory birds in their natural habitat, and marvel at the rich biodiversity. This hidden gem provides a unique experience for nature lovers.
By exploring these free-entry or low-cost green spaces in Singapore, you can connect with nature, enjoy breathtaking landscapes, and appreciate the city's commitment to preserving its natural heritage—all without straining your travel budget. Immerse yourself in the beauty of the Singapore Botanic Gardens, hike through MacRitchie Reservoir Park, unwind at East Coast Park, and discover the wonders of Sungei Buloh Wetland Reserve.
Affordable Hostels in Singapore
When it comes to exploring Singapore on a budget, finding affordable accommodation is key. Fortunately, the city offers a range of budget-friendly options, with hostels being particularly popular among travelers seeking cost-effective places to stay. These hostels not only provide comfortable accommodations but also allow you to stretch your travel budget, leaving you with more to spend on experiencing the vibrant city. Let's take a closer look at some notable affordable hostels in Singapore:
5.1 Popular Hostels in Singapore:
Adler Hostel (76 Boat Quay, Singapore 049864): Located in the lively Chinatown district, Adler Hostel combines the charm of heritage buildings with competitive pricing. Choose from shared dormitories or private rooms in beautifully restored shophouses, ensuring a comfortable and affordable stay.
The Pod Boutique Capsule Hotel (289 Beach Road, Singapore 199552): Experience the innovative concept of capsule accommodation at The Pod Boutique Capsule Hotel. This modern and sleek hostel, situated in the Beach Road area, offers individual capsules equipped with privacy blinds, reading lights, and personal lockers, providing a unique and budget-friendly lodging experience.
Dream Lodge (172 Race Course Road, Singapore 218604): Located in the heart of Singapore's vibrant Little India, Dream Lodge offers budget-friendly dormitory rooms with modern amenities. Immerse yourself in the cultural enclave and explore nearby attractions such as the Sri Veeramakaliamman Temple and Mustafa Centre while staying within your budget.
Footprints Hostel (25A Perak Road, Singapore 208136): Situated in the colorful neighborhood of Little India, Footprints Hostel provides affordable dormitory-style accommodations with a friendly and relaxed atmosphere. The hostel offers a range of facilities and amenities to ensure a comfortable stay for budget-conscious travelers.
Bunc Hostel (15 Upper Weld Road, Singapore 207372): Situated in the culturally rich Kampong Glam neighborhood, Bunc Hostel provides affordable and stylish accommodations. Choose from a variety of dormitory rooms, including female-only options, and enjoy the hostel's convenient location near Haji Lane and Arab Street.
COO Boutique Hostel (259 Outram Road, Singapore 169056): Located near the vibrant Chinatown and Tiong Bahru neighborhoods, COO Boutique Hostel offers affordable accommodations with a unique social and collaborative atmosphere. Enjoy the hostel's modern facilities, creative design, and proximity to local eateries and cultural sites.
Beary Best! Hostel (16 Upper Cross Street, Singapore 058331): Situated in Chinatown, Beary Best! Hostel provides cozy and affordable accommodations in a heritage shophouse setting. The hostel offers a range of room types, including female-only dorms, and is conveniently located near Chinatown MRT station and popular attractions.
Snooze Inn @ Dunlop Street (33 Dunlop Street, Singapore 209364): Located in the vibrant Little India district, Snooze Inn offers budget-friendly dormitory rooms and private accommodations. Explore the bustling streets of Little India and enjoy easy access to cultural landmarks, local cuisine, and shopping options.
Hipstercity Hostel (47A Chander Road, Singapore 219546): Situated in the Kampong Glam neighborhood, Hipstercity Hostel offers affordable accommodations with a hip and trendy vibe. Choose from shared dormitories or private rooms and enjoy the hostel's convenient location near Arab Street and Bugis Junction.
K Hotel Aliwal (73 Aliwal Street, Singapore 199939): Located in the vibrant Kampong Glam neighborhood, K Hotel Aliwal provides affordable and comfortable accommodations. Choose from various room types, including family rooms, and enjoy the hostel's proximity to cultural landmarks, dining options, and entertainment venues.
In conclusion, after careful consideration and evaluation of various affordable hostels in Singapore, singaporecity360.com proudly presents our top recommendation:
Address: 289 Beach Road, Singapore 199552
Singapore Capsule Hotel Review:
One of the most crucial aspects of any accommodation is cleanliness, and The Pod Boutique Capsule Hotel excels in this regard. With meticulous attention to detail, they ensure a pristine environment, providing guests with a comfortable and hygienic stay throughout their visit.
The management at The Pod demonstrates exceptional professionalism and efficiency. Their dedication to delivering a seamless experience is evident from the moment guests check-in (self check-in) until they bid farewell. Their commitment to exceptional service sets them apart and guarantees a hassle-free stay for all.
Situated at the prominent address of 289 Beach Road, The Pod Boutique Capsule Hotel enjoys a strategic location that places guests at the heart of Singapore's vibrant cityscape. Being in close proximity to major attractions, shopping districts, and cultural landmarks, guests can easily immerse themselves in the rich tapestry of Singapore's sights and sounds.
In addition to its prime location, The Pod Boutique Capsule Hotel offers affordability without compromising on quality. The competitive pricing structure allows budget-conscious travelers to optimize their travel expenditure, allocating more resources to exploring the city's diverse offerings.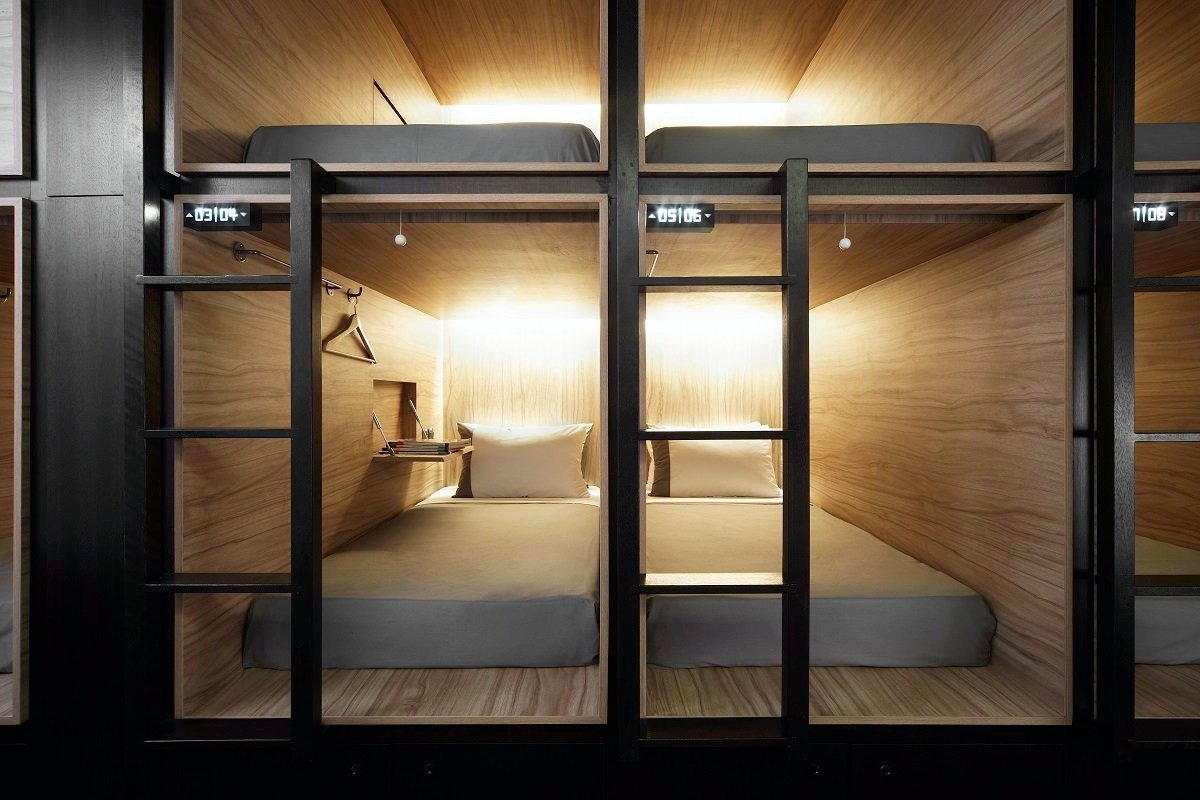 What truly sets The Pod apart is its unique capsule experience. This innovative concept provides guests with individual capsules equipped with privacy blinds, reading lights, and personal lockers. It's a one-of-a-kind accommodation experience that combines modernity with comfort, providing a tranquil haven amidst the bustling city.
Singaporecity360.com confidently recommends The Pod Boutique Capsule Hotel as the ultimate choice for affordable accommodation in Singapore. With its exceptional standards of cleanliness, efficient management, prime location, competitive pricing, and unparalleled capsule experience, The Pod truly stands out among its peers.
Final thought:
By implementing the strategies outlined in this ultimate guide, you can save money while enjoying the best of Singapore. From savoring affordable local cuisine at hawker centers to utilizing cost-effective transportation options and exploring the city's green spaces, Singapore offers a wealth of experiences for budget-conscious travelers. For additional resources and recommendations, visit singaporecity360.com and embark on a memorable and budget-friendly journey in Singapore.
The Pod Boutique Capsule Hotel (Check Rate Now!)
Discover an extraordinary stay at The Pod Boutique Capsule Hotel and unlock exclusive deals with our trusted booking partner, Booking.com. Book now for an unforgettable experience!
Disclaimer: Kindly note that this article contains affiliate links to our trusted partner, Booking.com. By clicking on these links and making a booking, we may earn a small commission at no extra cost to you. It's important to note that you, as the customer, won't incur any additional fees or charges for using these links. The commission we receive is solely provided by Booking.com as a way to support our efforts in delivering valuable content and recommendations. We sincerely appreciate your support and encourage you to make informed decisions that align with your own preferences and requirements.