Welcome to singaporecity360.com, your trusted source for all things related to tourism in Singapore. In this article, we are excited to present a guide to Singapore's family-friendly attractions and activities. From thrilling theme parks to interactive museums, Singapore offers a plethora of options that will create unforgettable memories for both kids and parents. Join us as we explore the best family adventures that the Lion City has to offer.
Exploring the Wonders of Universal Studios Singapore
Universal Studios Singapore is a world-class theme park located on Sentosa Island, offering an immersive and thrilling experience for families. Let's dive into the various zones and attractions that make Universal Studios Singapore a must-visit destination.
A. Immerse in Movie Magic: The Hollywood Zone
As you step into The Hollywood Zone, you'll feel like you're walking through the streets of Hollywood. Pose for photos with iconic landmarks, immerse yourself in the glitz and glamour of the Hollywood Walk of Fame, and catch live performances by talented street performers. Be sure to check the show schedule to catch the mesmerizing cinematic Spectacular, a captivating display of lights, music, and fireworks.
B. Embark on Epic Adventures: The Lost World
The Lost World takes you on an adventure inspired by the Jurassic Park franchise. Encounter lifelike dinosaurs, explore ancient ruins, and experience heart-pounding thrills on thrilling rides like the Jurassic Park Rapids Adventure and Canopy Flyer. Don't miss the Waterworld show, a high-energy stunt show filled with explosions, jet-ski action, and incredible performances.
C. Meet Beloved Characters: Far Far Away and Madagascar
In the Far Far Away zone, step into the enchanting world of Shrek and his friends. Meet Shrek, Fiona, and Donkey, and embark on an interactive journey through Shrek's swamp on the Shrek 4-D Adventure ride. Continue the fun in the Madagascar zone, where you can meet Alex, Marty, and other beloved characters from the Madagascar movies. Enjoy a live musical performance in the Madagascar Boogie show and join the Penguins of Madagascar on a thrilling riverboat ride.
D. Venture into the Future: Sci-Fi City and New York
Get ready for futuristic adventures in Sci-Fi City, where you'll find adrenaline-pumping attractions. Experience the world's tallest dueling roller coasters on Battlestar Galactica: HUMAN vs. CYLON, or take a thrilling 4D flight on the Transformers: The Ride. As you venture into New York, be transported to the bustling streets of the Big Apple. Walk through iconic landmarks like Times Square and catch the exhilarating Lights, Camera, Action! show hosted by Steven Spielberg.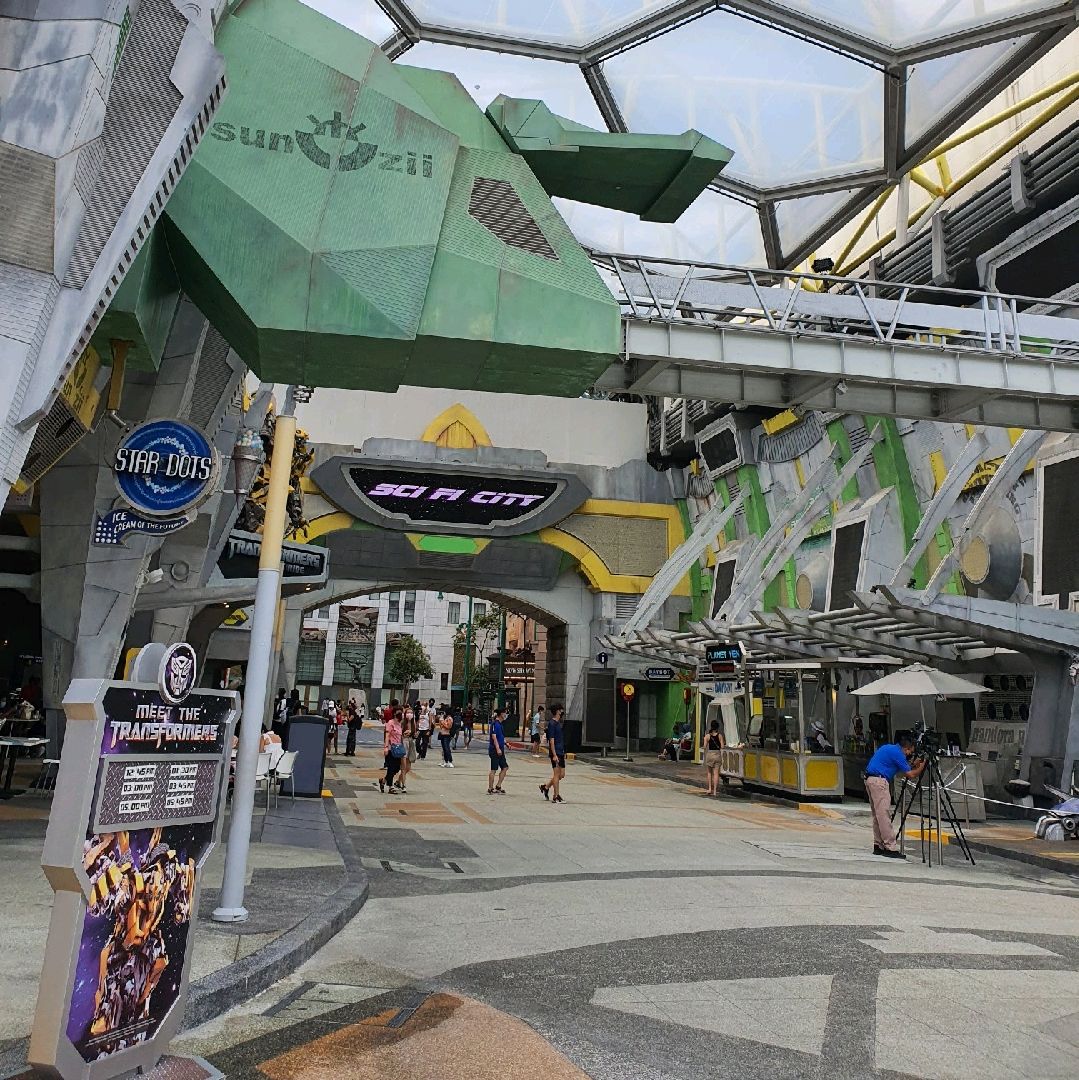 Getting Wild at the Singapore Zoo and Night Safari
For an up-close and personal encounter with wildlife, the Singapore Zoo and Night Safari are must-visit destinations for families.
A. Marvel at Wildlife Up Close: Singapore Zoo
The Singapore Zoo is renowned for its open-concept enclosures, providing a more natural habitat for the animals. Take a leisurely stroll through the various zones, including the Fragile Forest, Primate Kingdom, and Reptopia. Don't miss the opportunity to catch captivating animal shows, such as the Elephant Presentation and the Rainforest Fights Back.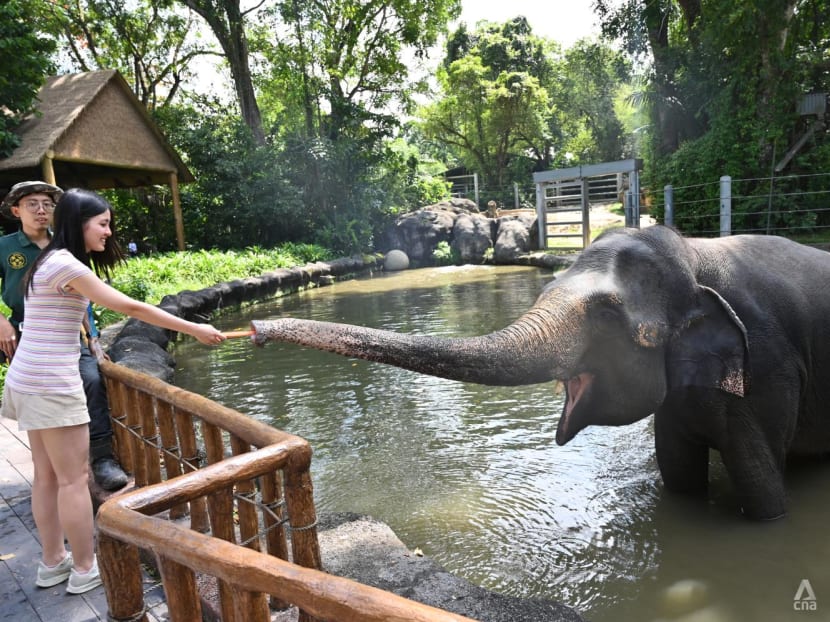 B. Experience the Thrill of the Night Safari
The Night Safari offers a unique and immersive experience, allowing visitors to observe nocturnal animals in their natural habitats. Hop on the tram ride, which takes you through different geographical zones, including the Himalayan Foothills and the Southeast Asian Rainforest. Alternatively, embark on a walking trail to explore the park at your own pace. Catch the Creatures of the Night show, a mesmerizing display of the nocturnal behaviors of animals like civets, hyenas, and binturongs.
C. Encounter Nocturnal Animals: Creatures of the Night Show
The Creatures of the Night show at the Night Safari is a highlight for families. Watch as these fascinating creatures showcase their natural behaviors and unique abilities. From powerful owls to agile civets, this captivating show offers insights into the nighttime world of animals.
Discovering Marine Marvels at S.E.A. Aquarium
The S.E.A. Aquarium, located on Sentosa Island, is home to a diverse range of marine life from around the world. Embark on an underwater adventure and explore the wonders of the ocean.
A. Delve into the Deep Blue: Explore the Ocean Realm
Step into the Ocean Realm and be greeted by a stunning display of marine life. Marvel at majestic manta rays, graceful sharks, and vibrant coral reefs. Take your time to explore the various exhibits, such as the Open Ocean Habitat and the Strait of Karimata & Java Sea.
B. Encounter Majestic Marine Life: The Open Ocean Habitat
The Open Ocean Habitat is a highlight of the S.E.A. Aquarium, featuring a massive viewing panel that provides an awe-inspiring glimpse into the underwater world. Watch in wonder as schools of fish swim by and large oceanic creatures gracefully glide through the water. It's an experience that will leave both kids and parents in awe of the wonders of the deep sea.
C. Dive into Interactive Learning: Educational Programs
The S.E.A. Aquarium offers educational programs and interactive experiences for families. Join a guided tour to learn more about marine conservation efforts or participate in a feeding session to witness the feeding habits of various marine species. These programs provide valuable insights into the importance of preserving our oceans and the incredible creatures that inhabit them.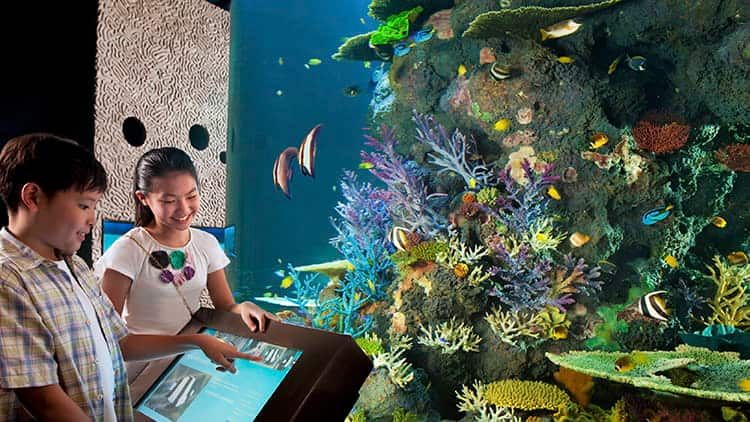 Unleashing Creativity at the ArtScience Museum
A. Step into a World of Art and Science
The ArtScience Museum in Singapore is a unique blend of art and science, where creativity and innovation come together. Step into this captivating space and be immersed in a world that celebrates the intersection of art, science, and technology. The museum's iconic lotus-inspired architecture is a sight to behold, setting the stage for a journey of exploration and discovery.
B. Engaging Exhibitions for All Ages
The ArtScience Museum hosts a rotating lineup of exhibitions that cater to visitors of all ages. From immersive installations to thought-provoking showcases, each exhibition offers a unique experience. Engage with interactive displays that stimulate the senses and challenge your perception of art and science. The exhibitions often explore relevant and timely topics, making the museum a hub for contemporary conversations.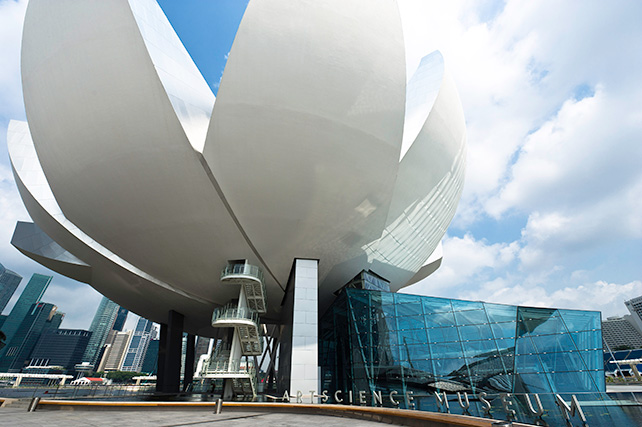 C. Hands-On Activities and Workshops
The ArtScience Museum goes beyond passive observation by offering hands-on activities and workshops that encourage active participation. Engage in creative workshops that allow you to experiment with various art techniques or dive into scientific experiments that spark curiosity. These activities provide an opportunity for families to bond, learn together, and unleash their creativity in a dynamic and inspiring environment.
Soaking up Nature at Gardens by the Bay
A. Discover the Supertree Grove and OCBC Skyway
Gardens by the Bay is a breathtaking nature park that showcases the beauty of Singapore's flora and fauna. The Supertree Grove is a must-visit attraction, featuring towering tree-like structures adorned with vibrant plants. Take a leisurely stroll among the Supertrees or venture onto the OCBC Skyway, a suspended walkway that offers panoramic views of the surrounding gardens and the city skyline.
B. Enter a Floral Paradise: Flower Dome and Cloud Forest
Step into the Flower Dome, a vast greenhouse that houses a stunning collection of flowers and plants from around the world. Marvel at the diverse displays that change with the seasons, from colorful blooms to exotic landscapes. Next, venture into the Cloud Forest, where you can explore a lush mountain environment and encounter the world's tallest indoor waterfall. The Flower Dome and Cloud Forest provide a unique and immersive experience, allowing visitors to appreciate the wonders of nature up close.
C. Educational Fun at the Children's Garden
The Children's Garden at Gardens by the Bay offers a fun and educational experience for young visitors. Kids can splash around in the water play area, navigate through interactive garden trails, and learn about plants and ecosystems through engaging exhibits. The Children's Garden provides a safe and interactive space where children can connect with nature, fostering a love for the environment and biodiversity.
Excitement Awaits at Adventure Cove Waterpark
A. Thrilling Water Slides and Rides
Adventure Cove Waterpark is a paradise for water enthusiasts of all ages. Get ready for a splashing good time as you zoom down thrilling water slides, brave wild river rapids, or conquer towering water rides. From heart-pounding drops to exhilarating twists and turns, the water slides and rides at Adventure Cove Waterpark guarantee endless excitement and fun for the whole family.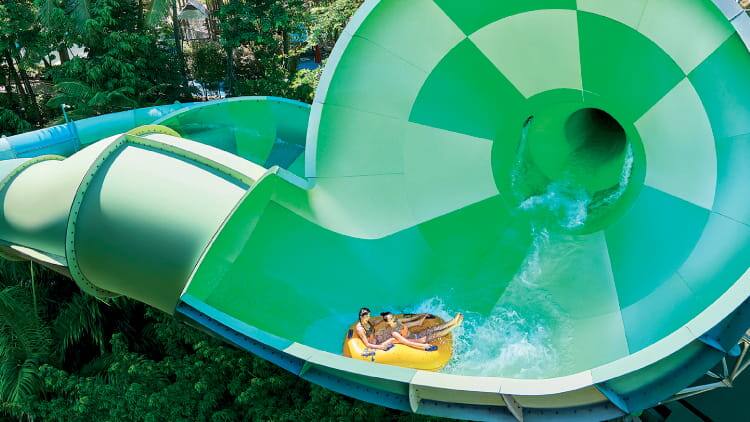 B. Snorkeling Adventures in Rainbow Reef
Immerse yourself in the vibrant underwater world of Rainbow Reef, where you can snorkel alongside a myriad of colorful fish and fascinating marine life. Put on your snorkeling gear and explore the reef, encountering dazzling corals and tropical fish in a safe and controlled environment. It's a unique opportunity to experience the wonders of the ocean without venturing too far from the waterpark.
C. Relaxation and Family Fun at the Adventure River
For a more relaxing experience, hop on a tube and float along the Adventure River. Drift lazily through lush landscapes, gentle rapids, and stunning waterfalls as you enjoy the serene ambiance of the waterpark. The Adventure River offers a chance for families to unwind, connect, and enjoy a leisurely journey together.
Experiencing History at the National Museum of Singapore
A. Uncover Singapore's Rich Heritage
The National Museum of Singapore is the perfect destination for those interested in delving into the rich history and culture of Singapore. Explore the museum's various galleries, which chronicle Singapore's journey from its early beginnings to the modern metropolis it is today. Uncover fascinating stories, artifacts, and interactive displays that provide insights into the nation's heritage, traditions, and milestones.
B. Interactive Exhibits for Young Learners
The National Museum of Singapore offers interactive exhibits specifically designed to engage young learners. Through interactive displays, multimedia presentations, and hands-on activities, children can learn about Singapore's history in an engaging and accessible manner. These exhibits spark curiosity, encourage exploration, and make history come alive for young minds.
C. Family-Friendly Events and Workshops
The museum regularly organizes family-friendly events and workshops that cater to visitors of all ages. From storytelling sessions to craft workshops, these activities provide opportunities for families to bond, learn together, and deepen their understanding of Singapore's history and culture. Check the museum's calendar of events to see what exciting programs are available during your visit.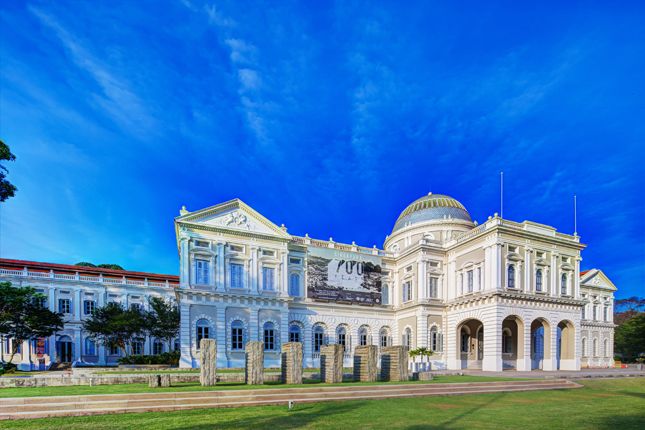 Embarking on an Island Getaway to Sentosa
A. Fun and Adventure at Mega Adventure Park
Mega Adventure Park in Sentosa is a haven for adrenaline junkies and adventure seekers. Embark on thrilling activities such as the MegaZip, a zipline that lets you soar through the air at high speeds, or test your agility on the MegaClimb, an aerial obstacle course. With a range of exhilarating attractions, Mega Adventure Park guarantees an unforgettable experience for the whole family.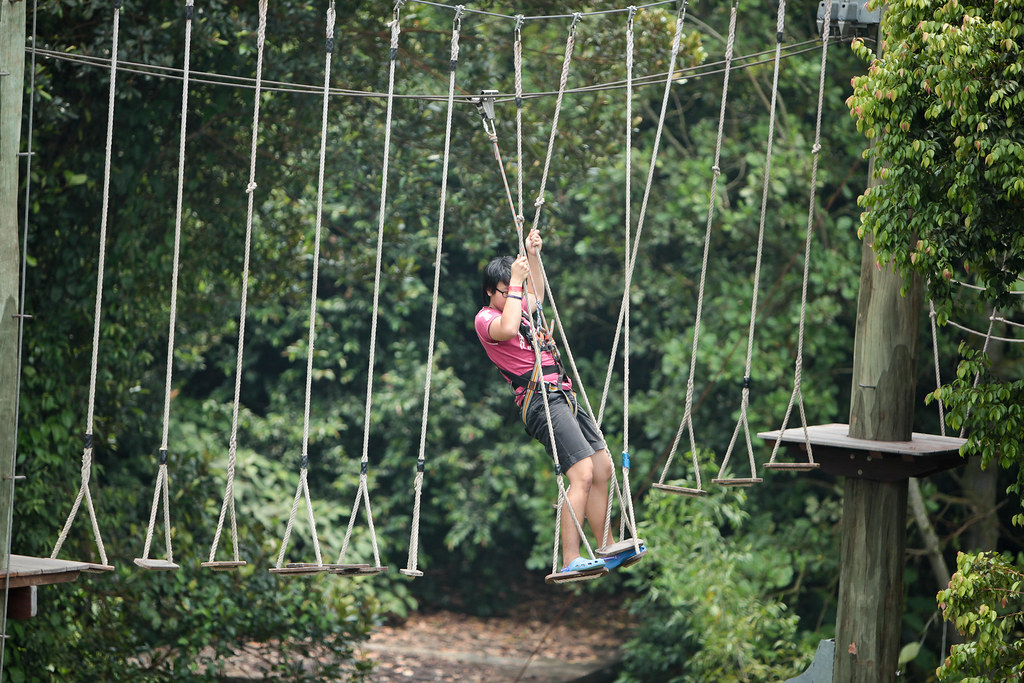 B. Unleash Creativity at Nestopia
Nestopia is a vibrant play area nestled along the sandy shores of Sentosa. It offers a unique combination of play and nature, with netted play structures suspended above the beach. Kids can climb, slide, and explore the interconnected play areas, fostering creativity, imagination, and physical development. While the little ones play, parents can relax and enjoy the scenic surroundings.
C. Soak up the Sun at Siloso Beach
Sentosa's Siloso Beach is the perfect spot for families to soak up the sun, build sandcastles, and enjoy beach activities. Take a dip in the refreshing waters, try your hand at beach volleyball, or simply lounge on the golden sands. Siloso Beach provides a picturesque backdrop for quality family time, where you can relax, rejuvenate, and create unforgettable memories.
With these diverse attractions and experiences, Singapore offers an array of family adventures that cater to both kids and parents. Whether you're seeking thrills, exploring nature, or immersing in art and culture, Singapore has something for everyone. Embark on these exciting journeys and create lasting memories with your loved ones.
For more recommendations and resources, visit singaporecity360.com. Have a fantastic family adventure in Singapore!