Discovering the Best Shopping Experience at Suntec City Shopping
Are you looking for an ultimate shopping destination in Singapore? Look no further than Suntec City Shopping Mall, a sprawling shopping mall located in the heart of the city. With its vast selection of shops, restaurants, and entertainment options, Suntec City Shopping Mall offers visitors an unforgettable shopping experience. In this article, we'll explore some of the unique highlights of this amazing shopping mall.
Unique Shopping Experiences at Suntec City Shopping
Duck Tours – Suntec City Shopping offers a unique way to explore the city with their famous Duck Tours. The tour takes you on a journey through Singapore's famous landmarks and attractions, both on land and water. The amphibious vehicle transforms from a bus to a boat and cruises down the Singapore River, giving you a new perspective of the city's iconic skyline. The tour departs from Suntec City Mall, making it a convenient and exciting way to spend your day.
Wealth Fountains – Suntec City Shopping's Wealth Fountains are a popular attraction and must-see for visitors. The fountain is recognized by the Guinness Book of Records as the largest fountain in the world, and it's believed that visitors who circle the fountain and touch the water will have good luck and prosperity. The fountain also features daily laser shows at night, making it an enchanting sight to behold.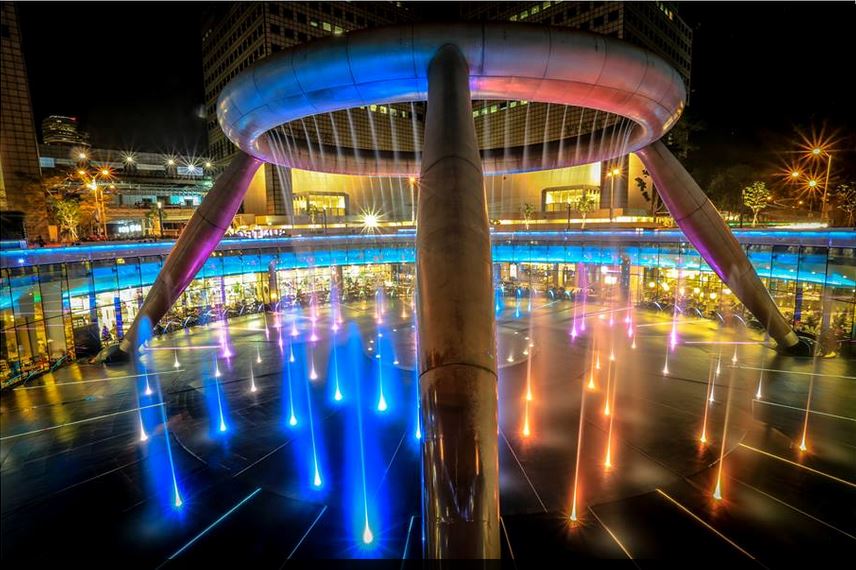 Japanese Food Street at Suntec City Shopping
Suntec City Shopping is home to a diverse range of culinary experiences, and one of the most popular eateries is the Japanese Food Street. Located on the third floor of the mall, this food street offers a range of Japanese cuisine that is sure to tantalize your taste buds. Here are some highlights of what you can expect:
Ramen – For those who love noodles, there are several ramen stalls to choose from. You can opt for classic flavors like shoyu or miso, or try something more unique like black garlic or truffle oil.
Sushi and Sashimi – Of course, no Japanese food experience would be complete without sushi and sashimi. You can find several stalls that offer fresh and delicious sushi rolls and sashimi platters.
Okonomiyaki – This savory pancake is a favorite among locals and visitors alike. Made with cabbage, seafood, and meat, it's a filling and satisfying dish that's perfect for sharing with friends.
Matcha – For those with a sweet tooth, you can't miss the matcha desserts on offer. From matcha soft serve to matcha cakes and even matcha cheesecake, there are plenty of options to choose from.
Takoyaki – Another popular snack is takoyaki, which are small balls of batter filled with diced octopus and other ingredients. They're typically topped with a savory sauce, mayonnaise, and bonito flakes.
3 Temasek Boulevard, Singapore 038983, Singapore
Open Daily: 10am – 10pm
62661502
https://www.instagram.com/sunteccity/
https://www.facebook.com/SuntecCity/
3 Temasek Boulevard Singapore 038983