Hey there, fellow wanderers! Get ready for an unforgettable layover experience at Singapore Changi Airport, where the ordinary turns extraordinary. Brace yourself for a magical wonderland filled with surprises and endless fun! In this epic guide, we'll spill the beans on how to turn your layover into a wild adventure at Changi Airport. Trust us, you won't want to miss out on this!
To ensure a seamless journey through Changi Airport, it's essential to have a clear understanding of the airport's layout. The Changi Airport map serves as your reliable guide, providing an overview of the terminals and their connections.
Crossing the Jewel with Skytrain:
Between T2 (gates e1-3/f) and T3 (gates a/B):
Check the map below to locate the gate numbers.
From Terminal 2 (T2), follow the signs to the Skytrain station located within the transit area.
Board the Skytrain heading towards Terminal 3 (T3).
Enjoy a scenic ride as the Skytrain takes you across Jewel Changi Airport, featuring indoor gardens and the mesmerizing Rain Vortex.
Alight at Terminal 3 (T3).
Between T1 (gates c/d/e22-28) and T2 (gates e1-3/f):
Check the map below to locate the gate numbers.
From Terminal 1 (T1), follow the signs to the Skytrain station located within the transit area.
Board the Skytrain heading towards Terminal 2 (T2).
Take a seamless and convenient transfer as the Skytrain swiftly connects you to Terminal 2, providing efficient access to your next destination.
Alight at Terminal 2 (T2).
Between T1 (gates c/d/e22-28) and T3 (gates a/b):
Check the map below to locate the gate numbers.
From Terminal 1 (T1), follow the signs to the Skytrain station located within the transit area.
Board the Skytrain heading towards Terminal 3 (T3).
Experience a comfortable and efficient journey as the Skytrain connects you between terminals, allowing for smooth transit within Changi Airport.
Alight at Terminal 3 (T3).
Please note that only the route from Terminal 2 to Terminal 3 crosses Jewel Changi Airport, offering a unique and captivating experience during your transit.
Tap or Click Changi Airport Map to enlarge.
To go from T1 or T3 to T4 using the free shuttle bus:
Proceed to the Departure Door 8 at T3  or T1/Jewel Departure Central Kerbside.
Look for the signage indicating the free shuttle bus to T4.
Board the shuttle bus at the designated pick-up point.
Enjoy the short ride to T4.
Disembark from the shuttle bus at T4.
Follow the signs to your desired area or gate within T4.
Singapore Changi Airport is your gateway to excitement and convenience. It offers seamless transit facilities and a wide range of flight connections, making it the perfect layover destination. Navigating through the airport is easy, thanks to its world-class infrastructure and efficient processes. Whether you're traveling for business or leisure, Changi Airport caters to all your needs.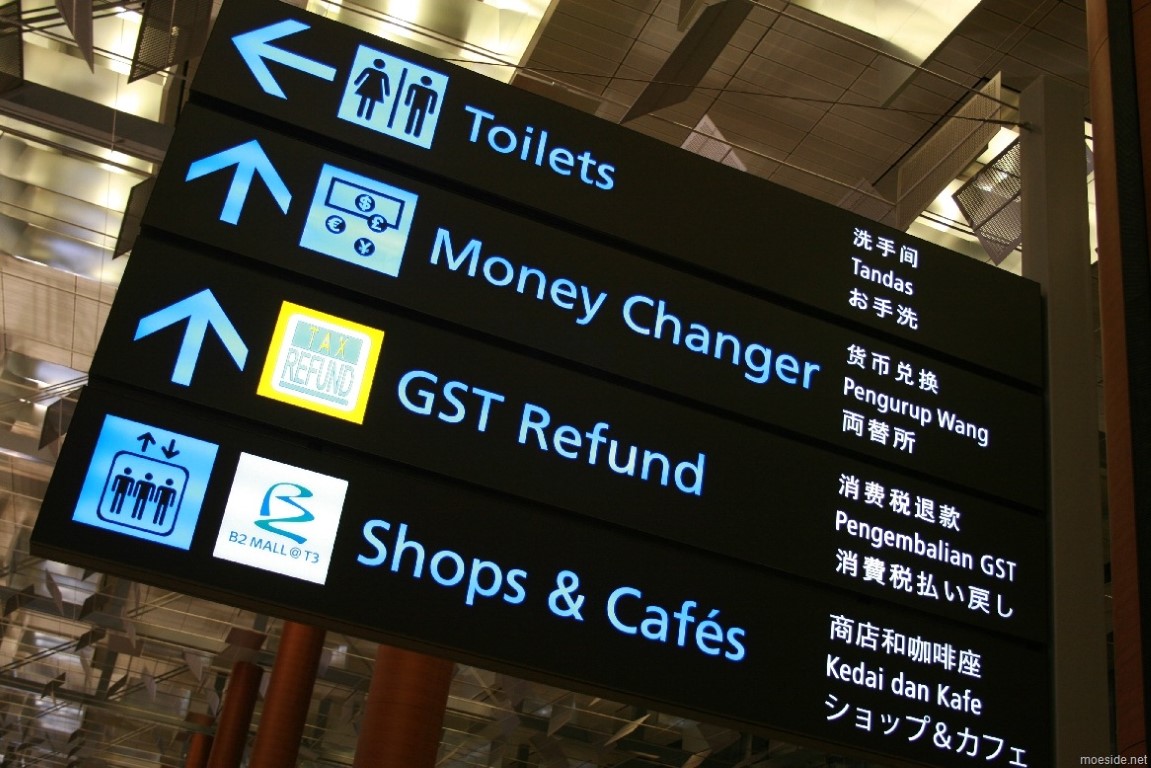 In addition to its functional benefits, Changi Airport provides a delightful layover experience. It offers an extensive range of amenities and services, including luxurious lounges, duty-free shopping boutiques, and a variety of dining options. You can explore global cuisines and embark on a culinary adventure without leaving the airport premises. The airport also houses numerous shops that offer a wide selection of products, from luxury brands to unique souvenirs, at duty-free prices.
Changi Airport's Fantastical Feats
Jewel Changi, the crown jewel of airports, is a destination in itself. It features awe-inspiring indoor gardens, the magnificent Rain Vortex waterfall, and an array of shops and eateries. You can immerse yourself in nature's beauty as you stroll through the lush gardens and admire the captivating Rain Vortex. The shopping options at Jewel Changi cater to every taste and style, from luxury brands to local artisans. The dining experiences are equally diverse, ranging from casual cafes to Michelin-starred restaurants.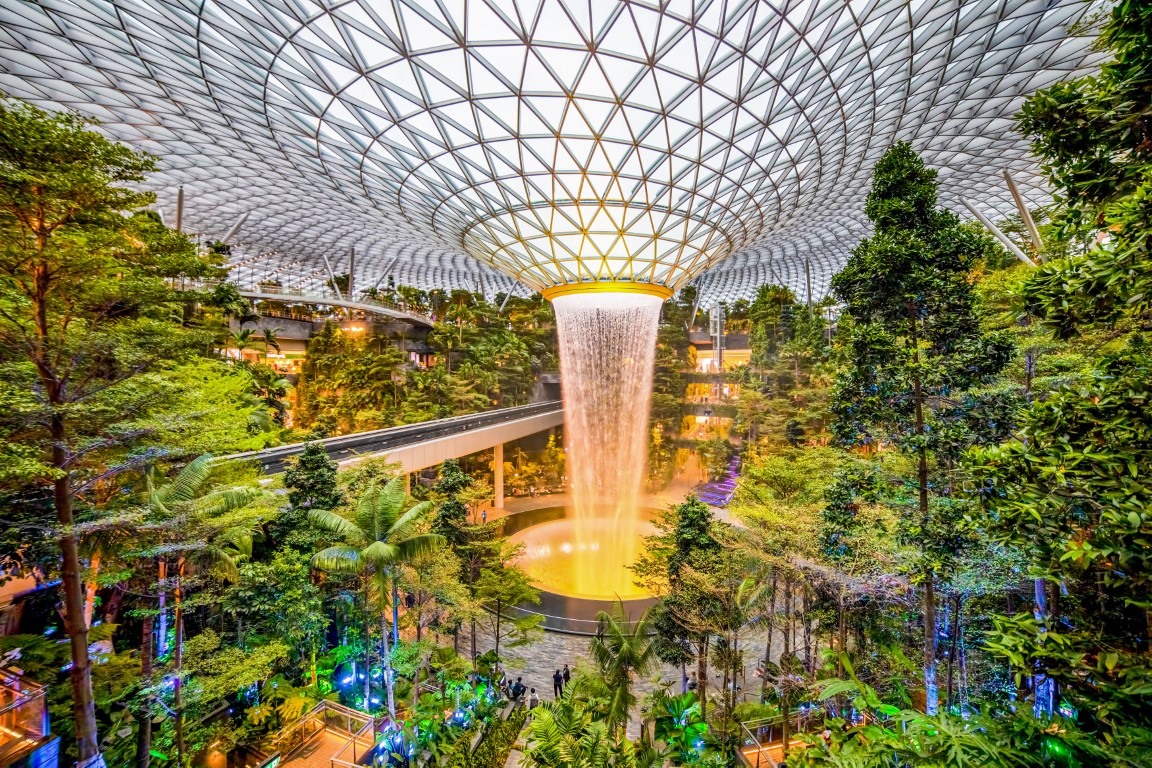 Changi Airport also incorporates art installations and interactive exhibits throughout its terminals, blurring the line between travel and art. You can admire captivating sculptures, indulge in digital art displays, and participate in hands-on activities. The airport offers a world of wonder that redefines the concept of air travel.
Retail Therapy and Food Frenzy
Changi Airport is a paradise for shopaholics and food enthusiasts. It offers a wide selection of stores, featuring luxury brands, local treasures, and unique souvenirs. The airport's retail wonderland caters to every style and budget, ensuring a rewarding shopping experience. Duty-free shopping allows you to enjoy tax-free savings on your purchases.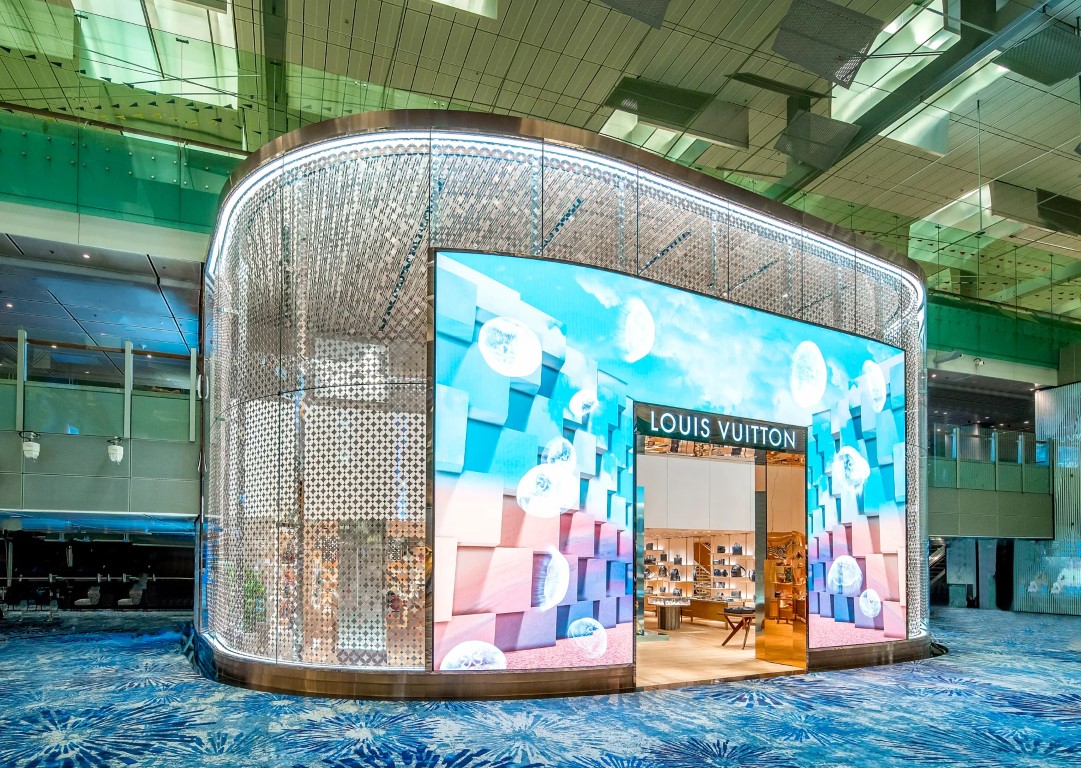 When it comes to dining, Changi Airport spoils you with choices. From local hawker fare to international cuisine, the dining options are diverse and mouthwatering. You can savor the flavors of Singapore or embark on a gastronomic journey around the world. The airport provides a range of dining settings, from stylish restaurants with panoramic views to casual eateries in a vibrant atmosphere. Wine enthusiasts can also enjoy the airport's wine bars, which offer an impressive selection of fine wines.
Relax, Refresh, Repeat
Changi Airport understands the importance of relaxation during a layover. It offers luxurious transit lounges where you can unwind in comfort and privacy. The lounges provide plush seating, complimentary refreshments, and amenities like Wi-Fi and charging stations. The airport also features spa and wellness centers where you can indulge in rejuvenating treatments, such as massages and facials.
For moments of tranquility, Changi Airport provides meditation and relaxation areas. These spaces offer a peaceful environment where you can escape the terminal's hustle and bustle. The airport also offers comfortable seating areas and dedicated rest zones for power naps. You can explore cultural and art exhibitions, appreciate the artwork throughout the airport, and take advantage of practical amenities like clean restrooms, shower areas, and luggage storage services.
Lights, Camera, Entertainment!
Changi Airport offers a world of entertainment to keep you engaged and entertained during your layover. Live performances, including music, dance, and cultural shows, showcase the vibrant energy of Singapore. Interactive exhibits and installations allow you to engage with art and technology in exciting ways. Virtual reality experiences and interactive games provide immersive encounters.
Within the airport terminals, you'll find movie theaters where you can catch the latest blockbusters or enjoy classic films. Kids can have a blast exploring dedicated play areas and interactive installations designed to keep them entertained. For gaming enthusiasts, gaming zones equipped with the latest consoles provide a thrilling experience to pass the time.
Seamless Connectivity and Efficient Transit
Changi Airport prides itself on its seamless connectivity and efficient transit facilities. The airport offers free Wi-Fi throughout its terminals, allowing you to stay connected and catch up on work or connect with loved ones. Charging stations are conveniently located, ensuring your devices stay powered up during your layover.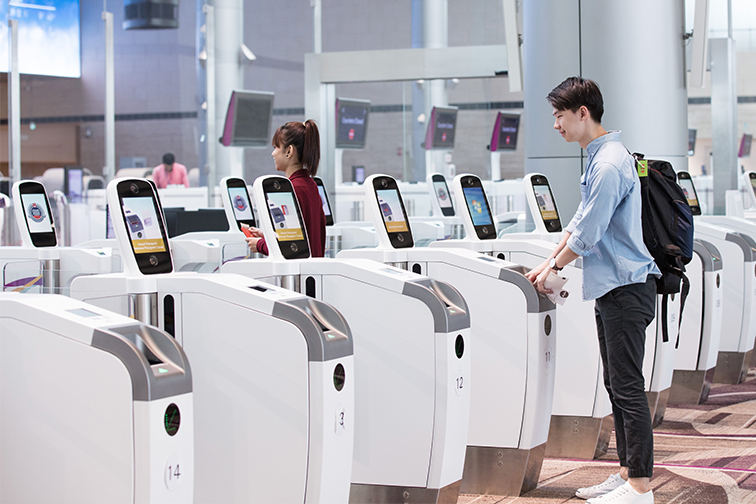 Transiting through Changi Airport is a breeze, thanks to its well-organized layout and clear signage. The airport provides efficient immigration and security processes, minimizing wait times and ensuring a smooth transition between flights. Baggage handling is also streamlined, allowing you to drop off your luggage for your connecting flight hassle-free.
FREE Singapore Tour : Unwind in the City (Highly Recommended)
If you have a longer layover and want to explore beyond the airport, Changi Airport offers a free Singapore Tour for transit passengers. Joining the tour gives you the opportunity to experience the vibrant city of Singapore in a short time frame. Ya, it's FREE!
Eligibility:
You are a transit or transfer passenger at Changi Airport.
Your layover period is at least 5.5 hours but less than 24 hours, and your flight schedule fits with the respective tour timings (refer to Tour Itineraries for details).
How do I register?

Upon arrival at Changi Airport, please remain in the transit area and do not clear Arrival immigration as the Free Singapore Tour booths are located within the transit area.
The Free Singapore Tour booths are located at:

T2 – Transit

Level 2, Departure Transit Hall (Near Gate F50)

Opening hours:
7:00 AM – 7:00 PM
You can visit iconic landmarks, explore cultural neighborhoods, and sample local cuisine. The tour ensures you make the most of your layover by providing a glimpse into the rich tapestry of Singapore's culture and heritage.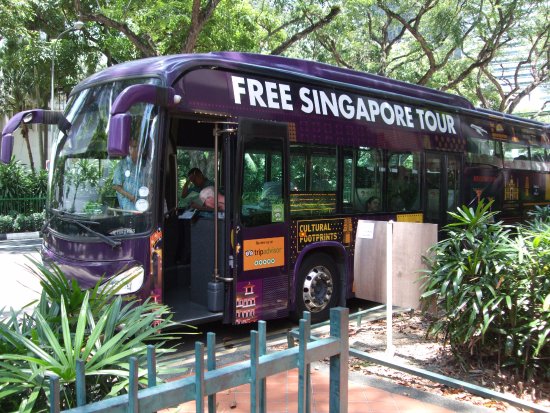 Your Journey Continues
As your layover comes to an end, Changi Airport ensures a seamless transition to your next flight. The airport provides comprehensive flight information displays, making it easy to locate your gate and stay updated on departure times. Helpful staff members are readily available to assist you with any queries or concerns you may have.
Changi Airport's commitment to customer service and attention to detail sets it apart as a premier layover destination. From its world-class amenities and entertainment options to its efficient transit facilities, the airport creates an enjoyable and memorable experience for travelers. Whether you have a short layover or an extended stay, Changi Airport ensures that your time spent within its terminals is filled with comfort, convenience, and excitement.
Epilogue: Departure with Fond Memories
Time to say Good Bye! As you bid farewell to Changi Airport, you take with you the memories of a truly remarkable layover experience. The sights, sounds, and flavors you encountered during your time at the airport will remain etched in your mind. Changi Airport's commitment to excellence and innovation in travel will leave a lasting impression, reminding you that a layover can be more than just a waiting period—it can be an extraordinary journey in itself.